Learning how to fly
Posted:
Updated: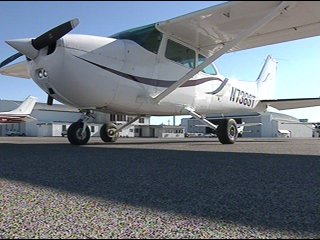 PASCO, Wash. -- At Bergstorm Aircraft in Pasco, people interested in flying for the first time often come here to participate in the "Lets Go Flying" program.
Participants are partnered with a professional pilot to learn what it takes to fly. KNDU reporter Bryant Maddrick had a chance to fly, and he asked instructor Jonathan Ball how he did ? "You did great, you know we just had a great time and everything was fine, no hiccups or anything, so you're a good first student."
Before the plane goes in the air, there are plenty of checks inside and out, inspecting tires, the oil, and gas, as well as the body of the plane. There are a variety of classes available, including a 30 minute beginners course which starts at $79 dollars. But, don't be fooled by the low price, this is one lesson where you must pay attention.
"There's a lot going on with the radios, flying the airplane, looking around your surroundings for other aircraft. So we're just trying to simplify that as much as possible so that there's not quite a burden on you," says Ball.
For instructors like Ball, seeing people learn something new such as flying always is a proud moment, "It keeps us busy, it keeps us happy and we like to see the joy in your face that you accomplished something."