Tax Tip: Six facts about IRS Publication 17
Posted:
Updated: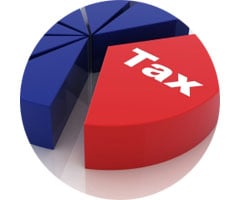 Starting with "What's New for 2010" IRS Publication 17, Your Federal Income Tax, takes you step by step through each part of your individual Federal Income tax return. This comprehensive booklet explains the tax law in a way that will help you better understand your taxes so that you pay only as much as you owe and no more.
Here are the top six things the IRS wants you to know about Publication 17.
Publication 17, Your Federal Income Tax, is available on the IRS website at www.irs.gov and contains a wealth of information for individual taxpayers.
The online version of Publication 17 contains electronic links that make finding your answer simple. Both the downloadable PDF and online 2010 Publication 17 have thousands of helpful hyperlinks.
Publication 17 is packed with basic tax-filing information and tips on what income to report and how to report it.
Publication 17 also includes information on figuring capital gains and losses, claiming dependents, choosing the standard deduction versus itemizing deductions, and how to claim valuable tax credits.
Publication 17(SP) El Impuestos Federal sobre los Ingresos is available in Spanish.
You can get a hard copy of Publication 17 for free. To get a copy, visit www.irs.gov or call 800-TAX-FORM (800-829-3676).

Links:
Publication 17, Your Federal Income Tax
Publication 17, Your Federal Income Tax (PDF 2085K)
Remember that all of the web page addresses for the official IRS website, IRS.gov, begin with http://www.irs.gov. Don't be confused or misled by Internet sites that end in .com, .net, .org or other designations instead of .gov. The address of the official IRS governmental Web site is http://www.irs.gov/.