High Powered Hometown Duo: Americans Hockey
Posted:
Updated: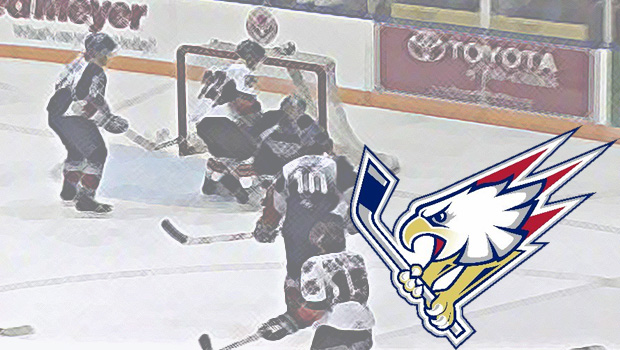 Kennewick, WA---
Brendan Shinnimin and Adam Hughesman have been dishing and scoring all season long. The two lead the team in points. Hughesman with 77 and Shinny with 73. Fitting for a duo that grew up playing hockey together since they were 7-years-old in Winnipeg, Manitoba.
Shinnimin said, "Built some great chemistry over the years. It makes it pretty easy knowing where a guy is going, to be and know where to put the puck at what time.">
Hughesman added, "I think we compliment our styles great. You know we have different styles on the ice. It's tough. I'm tough to play with I can't lie, but Shinny works his buns off and goes in the corner and gets the puck."
Head coach Jim Hiller said, "They understand the game and they love it. They have a deep passion for it, both of them feed of each other."
Shinnimin said, "He's not playing well I'll let him know and he'll do the same for me, and it's no hard feelings. We just keep each other honest, so we can play our best game."
These two line mates both have a chance to make Americans hockey history, as they aim to join the 100 point club. It's only been done 17 times.
Hughesman said, "I've been trying not to talk about of think about it, but it is something in my mind. I don't talk to it with a lot of people so... It's something I'm definitely shooting for."
Shinnimin has played 12 less games than Hughesman, due to a 12 game suspension earlier this year on an illegal hit on a Saskatoon player, back in November.
Shinnimin added, "Think I dealt with it pretty well and put it behind me. Just tried to focus on what I could do when I got back. And I worked pretty hard in the gym, and while I was off to get stronger and work on my skills on the ice."
Only ten times in franchise history has someone scored 50 or more goals in a season. Hughesman needs just 12 to join the club. A mark certainly within reach with this high power duo in Shinny and Hughey playing together.