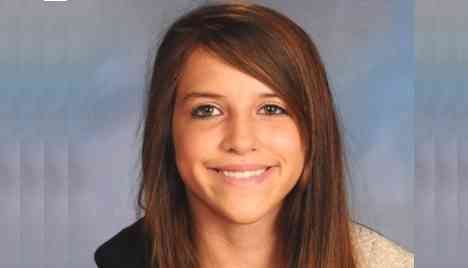 UPDATE: Meagan Schnall has been found. The family would like to thank everyone who was concerned for their daughter.
COEUR D'ALENE, Idaho - The Coeur d'Alene Police Department took a report Sunday night of a fifteen-year old female runaway by the name of Meagan D. Schnall. Megan Schnall was last seen by her mother on February 11th 2011 at 7:30am. Schnall is considered an endangered runaway due to her age, and witness statements say that she was last seen around 4:00pm on February 11th at Riverstone with a white male in his 20's.
Witnesses stated a white male wearing a baseball hat pulled up in an old, Ford style truck. Meagan got into the truck and left. Witnesses described the truck as brown in color with a possible dent in one of the doors. Schnall has also been seen hanging around male transients.
Schnall is described as 5'1, 102 lbs., with hazel eyes and black hair. Her photo is attached to this release. Anyone with information on the whereabouts of Megan Schnall is asked to call the Coeur d'Alene Police Department at 769-2320.