Kamloops Edges Tri-City in Shootout, 3-2
Posted:
Updated: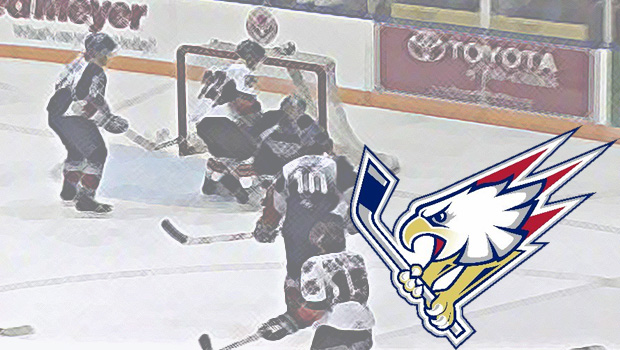 KAMLOOPS, B.C. -- The Kamloops Blazers earned a 3-2 shootout win at home Tuesday night against the Tri-City Americans. Jordan DePape scored the game's first goal as Dylan Willick went in hard on the forecheck beating two American defenders and fed the puck to DePape for his 18th of the season and a 1-0 lead. Carter Ashton tied it for the Americans as his linemates set him up on the powerplay to make it a 1-1 game. The Blazers took the lead again as JC Lipon, who had a terrific game, went in hard on the forecheck and got the puck to Bernhard Keil for his 3rd goal of the season and a 2-1 Blazers lead after the first period.

It was a solid second period for the Blazers as they were scouring the net with chances but couldn't beat goaltender Chris Driedger. The Americans tied the game up getting a shorthanded 2-on-1 as Kruise Reddick set up Justin Feser and all of a sudden it was a 2-2 game. The highlight of the period may have been JC Lipon fighting the Americans Max Moline and getting a clear decision to give the Blazers some momentum going into the third period.

The Blazers were awarded two powerplays in the last five minutes of the third period but failed to score as the game went to overtime. Again, the Blazers had a powerplay in overtime but couldn't get one past Driedger and the game went to a shootout. Brendan Ranford and Colin Smith both scored in the shootout while Jeff Bosch shut the door as the Blazers won 3-2. Shots were even and the Blazers were 0-for-5 on the powerplay and 3-for-4 on the penalty kill.