Yakima's Safe Streets Task Force Funding is uncertain
Posted:
Updated: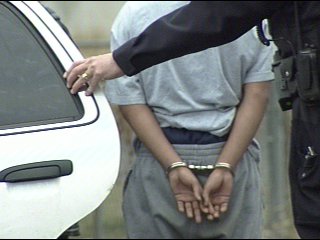 YAKIMA, Wash- For the last eight-months Yakima area law enforcement have been building a safe streets task force in hopes of cutting down on violent crime, but now they risk losing the funding to keep it going.
The president's proposed budget cuts department of justice funding by about 16- percent. Interim Yakima city manager Michael Morales says this will likely mean safe street task forces across the country shut down. The program in Yakima is just starting out with federal agents including FBI, DEA, and ATF setting up with local law enforcement, and helping with intelligence gathering and investigations. Although they have spent the better part of year saying the task force is essential to cracking down on violent crime, the U.S. Attorney insists that even if the funding is cut, law enforcement will still keep crime under control.
"Even if we're not able to implement the form of the Safe Streets Task Force we will still have a law enforcement response to the issues in the Yakima Valley", says Michael Ormsby, U.S. Attorney for Eastern Washington.
He said they will accomplish this by having more coordination between local law enforcement agencies like the police departments, sheriff's office, and state patrol.
We won't know what's happening with Yakima's safe streets funding until the federal budget is resolved, but Yakima's acting city manager told me the task force will be moving full speed ahead until then.