Local man's passion for Bald Eagles
Posted:
Updated: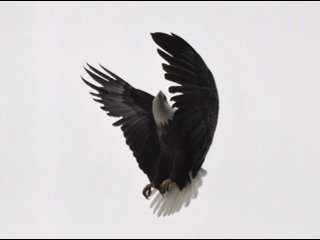 KENNEWICK, Wash. - It's America's national symbol, the bald eagle and one local man is using his camera to take advantage of what our area has to offer.
Lealon Gordon says he's passionate about wildlife, especially Bald Eagles and says he takes pictures of them everyday. "Its a beautiful area, the Tri-Cities is just wonderful for taking photographs of eagles, all kinds of wildlife," said Gordon. Gordon moved to the area about 3 years ago from Portland. He says it was at Columbia Park where he had his first experience with an eagle. He says he was so amazed by the bird that he decided to go out and buy a camera. "I mean bald eagles are so majestic, you know, every culture if you think about it they have an element of a bald eagle in their history. They almost look human when you look at them, their mannerisms, the way they turn their heads, they watch you."
He says throughout the years he has taken thousands of pictures of the majestic bird. "Sometimes I almost believe they recognize my car. That's how intelligent they are. They can see me coming, anyone else can walk a long and they don't move, but when they see me comes out of a car, or a car pulls up. All of a sudden they take off."
Gordon compares his hobby to fishing. He says its as enjoyable as the first time you catch a fish. "The first time you see an eagle take off from a tree and you see this 7-8 foot wing span you're hooked at least that's how it was for me."
He says the best time of day is usually during the morning. As for location, he says anywhere along the river because that's where the eagles usually hunt. He says he's had great luck at , Columbia, Sacajawea and Hood parks.