Wildcat Women Finish Winless in Road Games
Posted:
Updated: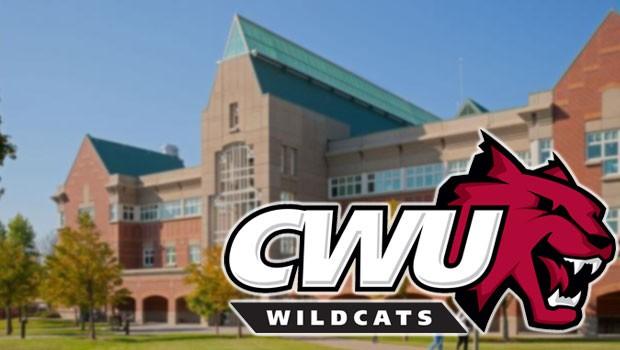 NAMPA, Idaho (Feb. 19) -- Sophomore Stacy Albrecht (Federal Way, Wash./Thomas Jefferson HS) scored a career-high 20 points and added a game-high nine rebounds, but the Central Washington University women's basketball team was eliminated from post-season contention with a 70-55 loss to host Northwest Nazarene University on Saturday at the Johnson Sports Center.
The Wildcats fell to 7-16 overall and 2-14 in Great Northwest Athletic Conference action with Saturday's loss. They finished without a win in nine away games (although they went 2-2 in neutral-site games) and are two games behind Simon Fraser University in the bid for eighth place in the GNAC standings with two games to play. Northwest Nazarene improved to 13-11 overall and 8-8 in the GNAC with Saturday's victory.
Albrecht, whose previous career-high had been 17 points on multiple occasions, was one of two Wildcats in double figures against the Crusaders. She accumulated her 20 points on 9 of 20 shooting and was within one rebound of her second double-double of the season.
Central trailed for most of Saturday's contest, leading for just 18 seconds near the midway point of the first half. After neither team scored for the first 2:18, the Wildcats fell behind but kept the margin close for the first half, trailing by only four (30-26) at halftime.
Northwest Nazarene opened the second half on a 10-3 run in the first five minutes to earn its first double-digit lead of the game, and the margin was 10 or more for the final 9:36, reaching 20 at one point with 3:49 remaining.
Junior Nneka Payne (Auburn, Wash.) had a strong contest off the bench, scoring 14 points on 6 of 8 shooting, including 2 of 3 from three-point range. As a team, the Wildcats made just 4 of 13 from behind the arc while finishing the game at 36.8 percent overall from the floor. Aside from Albrecht and Payne, no other CWU player scored more than seven.
The host Crusaders had two players reach double figures -- starters Heather Adams and Megan Hingston with 14 and 13, respectively. Beth Johnson led NNU in rebounding with nine, as the Crusaders nearly doubled Central Washington in the rebounding department with a 55-29 advantage.
Central Washington will play its final two games of the 2010-11 season at home this coming week, taking on Western Oregon on Tuesday (Feb. 22) and Saint Martin's on Thursday (Feb. 24). Both games are scheduled for 5:15 p.m.