Wildcats Return to Win Column, Now Lead GNAC by Three Games
Posted:
Updated: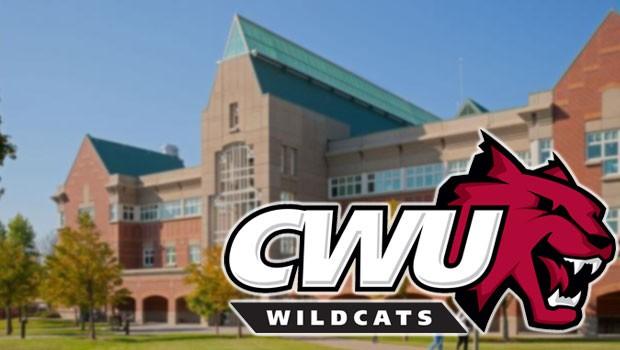 BURNABY, B.C. (Feb. 19) -- Senior Jamar Berry (Tacoma, Wash./Franklin Pierce HS) scored a game high 21 points, leading the ninth-ranked Central Washington University men's basketball team to a 98-80 victory over Simon Fraser on Saturday evening in West Gym.

With the win, the Wildcats (21-3, 14-2 in the Great Northwest Athletic Conference) secured the top seed in the upcoming GNAC tournament, and earn the title of GNAC regular-season champions. Simon Fraser fell to 3-19 overall and 2-14 in the GNAC.
Berry was 7 of 11 from the field, 6 of 6 from the free throw line, and one of five Wildcats to score in double figures in the game. Junior Jody Johnson (Seattle, Wash./Franklin HS) started for the second time this season and recorded his third double-double with 16 points and 11 rebounds.
At halftime, Central Washington led by four points, after trailing by as many as six in the opening period. Central was outshot from the field, 48.4 percent to 45.2 percent, in the first half, but shot 26 free throws in the first stanza converting on 15 shots from the charity stripe (57.7 percent). The 26 free throw attempts were the most by the Wildcats in a single half all season.
The Wildcats used a 26-6 second half run to build a 24-point advantage at the 8:37 mark in the second half, their largest lead of the game. Central lead by no fewer than 15 points the remainder of the game, ending with the final 18-point margin.
Central was 11 of 12 from the free throw line in the second half, finishing the game 26 of 38 (68.4 percent).
The Wildcats outrebounded the Clan 46-33, with 17 offensive rebounds, and forced their opponents into 17 turnovers.
After shooting 2 of 19 in their last game against Western Washington on Wednesday night, the Wildcats bounced back by making six three-pointers on 14 attempts, with six different players each making one trey.
Senior Chris Sprinker (Tacoma, Wash./Curtis HS) had 19 points for the second straight game, and added six rebounds. Also scoring in double figures were seniors Drew Harris (Yakima, Wash./Eisenhower HS) with 12 points and Coby Gibler (Bainbridge Island, Wash./Bainbridge HS) with 10. All 10 players that suited up for the Wildcats played, and scored, in the contest.
Simon Fraser got 20 points from its leading scorer, Ricky Berry. Also contributing for the Clan were Zach Frehlick and Connor Lewis, who had 16 and 14 points, respectively.
The Wildcats will wrap up their regular season at home with games against Saint Martin's on Tuesday (Feb. 22) and Western Oregon on Thursday (Feb. 24). Both games are slated for 7:30 tip-off.