Friends of murdered West Valley couple remember the Goggins
Posted:
Updated: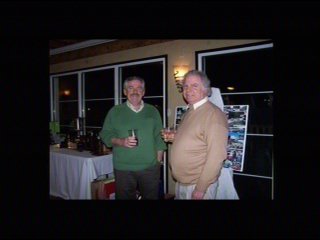 Two days after learning about the death of Bill and Pauline Goggin, members of the Yakima Valley Sports Car Club are still in shock about the loss of their fellow car enthusiasts.
Michael Hess is the vice president of the group and manages the club's website. He shared photos of the couple with KNDO.
"Very enthusiastic people, very involved in sports car events throughout the state of Washington," he said.
The couple loved British sports cars. They owned an MG and Bill was restoring another for Pauline that was 40 percent complete, according to Hess. They even traveled across the region and into Canada to meet up with others who shared their passion for the foreign car that dates back to the 1940s.
The club's next meeting was scheduled at the Goggin's home in Falcon Ridge on Wednesday.
Bob Wolff also cannot believe his friends are gone. He was reminded of that fact again as he prepared the minutes for the next meeting and realized their president, Pauline, would not be there.
"Who's gonna take the time, out of your own schedule to do something first for other people?" Wolff asked about committing to a social club. "It seems like Bill and Pauline were always willing to do that."
Members of the club say they will discuss how to honor their friends at that upcoming meeting, which will now take place at a different location.
The Yakima County Sheriff's Office issued an update on its investigation Sunday evening saying the crime scene team had finished its work at the Goggin's home earlier in the day. There are still no suspects or a clear motive for the murders, according to the news release. Autopsies on the couple and Bill's mother Elizabeth are scheduled for Monday.
The Goggin's friends say they want that family to be remembered for their dedication to the club and sports cars as well as their kindness.