Where We Live: Yakima historic home
Posted:
Updated: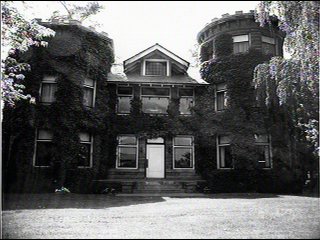 YAKIMA, Wash. -- A Yakima family continues to open their castle not only to sell flowers, but to share the rich history of the home with visitors.
People who step inside in the Findery Floral and Gift shop on 48th Avenue, are greeted with colorful gifts and the scent of flowers from all around the main floor.
Owners, Judy Russell and her husband Leonard reside upstairs in the 4-story stone home, formerly known as the Carbonneau Castle. The more than a 100 year old home is recognized in the National Historic Registry.
Although there were many owners before them, the Russells continue to keep the home in much of its original glory since they purchased it in 1992.
"We still operate with steam heated radiators and a steam boiler, old steam boiler in the basements," Judy Russell said.
The home was built in 1908 by Belinda Carbonneau. Making her fortune during the Klondike Gold Rush in Alaska, Carbonneau would eventually call Yakima her home. The open land back then, reminded Carbonneau of her homeland in Ireland, shared the family.
Judy's daughter and manager of the Findery, Sue Goertler, explains how the family has had 20 plus years to learn the history of the Carbonneau mansion. "And Belinda's part, and the strong woman that she was, and the entrepreneur that she was from a very young age. And so, it's kind of befitting that we're here now, as two women running a business in her home."
After the "Queen of the Klondike" as she was known, divorced from her husband Charles Carbonneau. Without having any children, Belinda lived in the mansion alone.
By the late 1920's, Mrs. Carbonneau sold the castle and moved to Seattle, where she later died at the age of 95 in 1967.
The Russells recognize living in the historic home attracts a lot of admirers, especially from young children who have plenty of imagination. "We have to explain to them, that no princess lived here, and we don't have dungeons. We don't have dragons in our basement," Goertler said.
Findery Floral and Gift is located at 620 S. 48th Avenue. Store hours are from 8:00 a.m. to 5:30 p.m., Monday through Friday, and from 9:00 a.m. to 3:00 p.m. on Saturday. The family says they welcome visitors to ask about the homes history.