Truancy costs the community money
Posted:
Updated: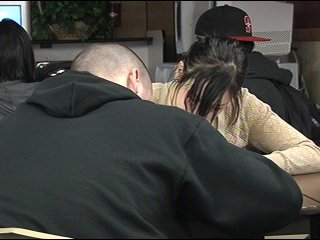 KENNEWICK, Wash.—When students don't show up to class, meaning they're truant, we know it hurts the student and jeopardizes their graduation. However, what you may not know is how truancy affects the community.
State law requires teens to go to school until the age of 18. If missing a class becomes a habit the school can file a truancy petition. That one petition costs $33 and that's only the beginning of what truancy and dropouts cost our community.
800 students in Benton and Franklin counties become truant every year. After seven absences in a month or ten in a year the school can refer a truancy petition.
"Any kid that comes to the court on a truancy petition will go through a truancy board process and then to court if they continue to have absences," says Darryl Banks, Truancy Program Manager.
If the process continues money adds up:
- Initial hearing: $68
- Contempt hearing: $101
If the student drops out:
- They earn an average of $260,000 less over their lifetime than high school graduates.
- They pay $60,000 less in taxes.
Plus they have a 10% high chance of being arrested for adult criminal activity, which means:
- Arrest: $80
- Detention: $150 per day
- Case Management: $90
- Truancy case: $450
That's a lot of numbers. One thing to remember, for every child that goes back to school, taxpayers save $10,500 per student annually.