Central Women's Rally Falls Short, 74-67 to Saint Martin's
Posted:
Updated: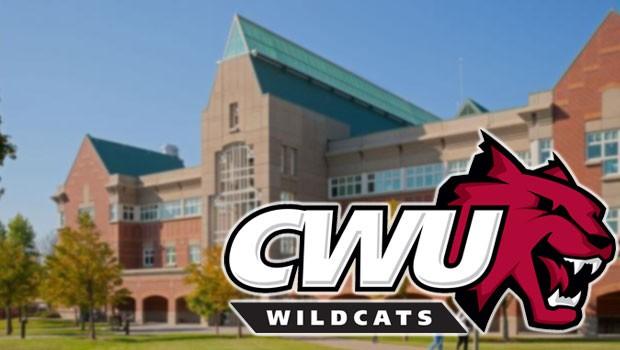 ELLENSBURG, Wash. (Feb. 24) -- Sophomore Stacy Albrecht (Federal Way, Wash./Thomas Jefferson HS) and senior Luv Rattler (Riverside, Calif./Kentlake HS) combined to score 32 points for the Central Washington University women's basketball team, but the Wildcats were unable to come all the way back from a 19-point halftime deficit in a 74-67 loss to visiting Saint Martin's University on Thursday night at Nicholson Pavilion.
The Wildcats wrapped up their 2010-11 campaign with a 7-18 record and 2-16 in the Great Athletic Conference. Saint Martin's improved to 15-11 overall and 10-8 in the GNAC, and will compete in the inaugural GNAC Tournament next week.
The Wildcats shot just 22.2 percent in the opening period and fell behind by 19 points going into halftime. They led just once -- at 4-3 less than three minutes into the game -- before surrendering 13 straight points to fall behind by 12. Saint Martin's kept the lead in double figures for all but 20 seconds of the final 15:12 of the first half, leading by as many as 21 before a 39-20 halftime lead.

Central began the second half with a 30-12 run, cutting the Saints lead to one with 7:42 remaining. The Wildcats stayed within reach of Saint Martin's, again closing to within one at the 2:32 mark, but a 9-3 run by the Saints to close the game enabled the visitors to prevail with a seven-point victory.

The Wildcats sizzled offensively by shooting 66.7 percent from the field (18 of 27) in the second half -- their highest single-half shooting percentage of the season. They made 7 of 11 three-pointers after halftime, also a single-period high for the year.

Rattler had her most efficient field-goal shooting night of the season, making 5 of 7 shot attempts including 3 of 4 from three-point range. She also finished with four assists as the Wildcats were credited with 18 dimes on 24 made baskets for the game.

Albrecht, meanwhile, also had one of her best shooting performances of the year by making 7 of 11. She added four rebounds and two blocked shots while playing a team-high 33 minutes.

All nine Wildcats to appear in the game scored at least two points, with freshman Amber Moser (Willamina, Ore./Sheridan HS) added nine points and four rebounds, and junior Sophie Russell (Olympia, Wash./River Ridge HS) scoring eight points to go with five a game-high five assists and four rebounds.

Saint Martin's had three double-digit scorers, including two who broke the 20-point plateau. Dara Zack led all scorers with 24 points while adding six rebounds and five assists, while Marelle Moehrle made six three-pointers and finished with 20 points and a game-high eight rebounds.

Thursday's game marked the final collegiate game for Rattler and center Aleyse Evans (Sacramento, Calif./Mesa Verde HS), both of whom finished their only season in a Wildcat uniform.
COLLEGE WOMEN'S BASKETBALL WEST REGION NCAA DIVISION II/GREAT NORTHWEST ATHLETIC CONFERENCE Saint Martin's 74, Central Washington 67
SAINT MARTIN'S (15-11, 10-8 GNAC) -- Zack,Dara 6-12 10-10 24; Moehrle,Marelle 7-13 0-0 20; Hawkins,Katie 4-8 2-2 10; Mielke,Roni Jo 2-3 2-2 8; Teade,Megan 1-4 3-4 5; McDonald,Keisha 0-2 3-4 3; Schutt,Andrea 1-2 0-0 2; Snyder,Kellie 1-5 0-0 2; Lashua,Emily 0-0 0-0 0; Lining,Britanie 0-1 0-2 0; Worley,Heather 0-1 0-0 0; Baker,Kelsey 0-0 0-0 0. Totals 22-51 20-24 74.
CENTRAL WASHINGTON (7-18, 2-16 GNAC) -- Rattler,Luv 5-7 4-5 17; Albrecht,Stacy 7-11 1-1 15; Moser,Amber 3-6 2-4 9; Russell,Sophie 2-7 2-2 8; Payne,Nneka 2-7 0-0 6; Love,Alisha 2-7 0-0 4; Gordon,Deaira 1-3 0-0 3; Evans,Aleyse 1-2 1-2 3; Burke,Daisy 1-4 0-0 2. Totals 24-54 10-14 67.
Halftime--Saint Martin's 39, Central Washington 20. 3-point goals--Saint Martin's 10-21 (Moehrle,Marelle 6-11; Mielke,Roni Jo 2-2; Zack,Dara 2-3; Snyder,Kellie 0-2; Lining,Britanie 0-1; Teade,Megan 0-2), Central Washington 9-22 (Rattler,Luv 3-4; Russell,Sophie 2-5; Payne,Nneka 2-5; Moser,Amber 1-1; Gordon,Deaira 1-2; Burke,Daisy 0-2; Love,Alisha 0-3). Fouled out--Saint Martin's-None, Central Washington-None. Rebounds--Saint Martin's 32 (Moehrle,Marelle 8), Central Washington 27 (Albrecht,Stacy 4; Moser,Amber 4; Russell,Sophie 4; Evans,Aleyse 4). Assists--Saint Martin's 16 (Zack,Dara 5), Central Washington 18 (Russell,Sophie 5). Total fouls--Saint Martin's 15, Central Washington 21. Technical fouls--Saint Martin's-None, Central Washington-Payne,Nneka. Att--197.
Great Northwest Athletic Conference game