Sparling Voted Co-GNAC Coach of The Year
Posted:
Updated: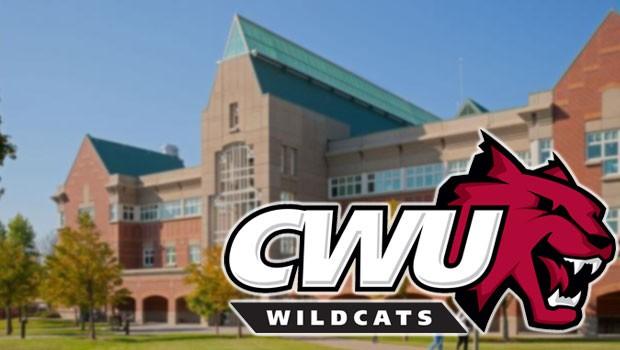 SPOKANE, Wash. –- Greg Sparling, who guided Central Washington to its first first-place finish since the Wildcats tied for the top spot in the 1999-2000 PacWest West Division race, and Tim Hills, who led Northwest Nazarene to six consecutive wins to end the season in his final season with the Crusaders, were voted the GNAC Co-Coaches-of-the-Year.
Poole edged Central Washington guard Jamar Berry and Alaska Fairbanks forward Parrish West for the top player honor. All three received three first-place votes, but Poole had more total ballot points than the other two.
Poole finished the regular-season as the conference's top rebounder (11.8) and its fourth-leading scorer (19.2). He also ended up sixth in steals (1.6), eighth in blocks (0.7) and ninth in field goal percentage (55.0). He is the conference's 10th all-time leading scorer with 1,740 points and ranks second in career rebounding with 1,099.
West led the GNAC and NCAA Division II in scoring averaging 27.2 points per game for the Nanooks, while Berry was CWU's top scorer averaging 17.0 points per game. He also contributed 4.7 rebounds per contest.
Sparling led the Wildcats to a 23-3 record, their best winning percentage since 1970 when Dean Nicholson's team posted a 31-2 record losing in the NAIA national championship game. In 16 seasons in Ellensburg, Sparling has a career record of 277-170.
Hills completed his 31st and final season with a four-year career record of 523-472, including 82-78 in six years at Northwest Nazarene. The Crusaders take a 14-11 record and a fifth seed into the conference playoffs.
In addition to Poole, three other players were special award winners. CWU's Berry, who transferred from Chaminade, was selected the GNAC Newcomer-of-the-Year. David Downs of Seattle Pacific and NNU's Paul Egwuonwu tied in the balloting for GNAC Freshman-of-the-Year honors.
Downs finished his rookie season ranked second in the conference in assists, averaging 4.2 per game and also averaged 5.6 points per contest. Egwuonwu averaged 10.5 points, 4.4 rebounds and shot 59.1 percent for the Crusaders.
Central Washington was the only team to place two players – Berry and center Chris Sprinker – on the GNAC's first team all-conference squad. They were joined on the first team by Poole, West, Alaska Anchorage forward Taylor Rohde and Western Washington forward Michael Duty. Poole was the lone repeater from last year and was also the lone unanimous selection.
Earning second team honors were guards Blair Wheadon of Western Oregon, Brandon Walker of Alaska Anchorage, John Allen of Western Washington and Drew Harris of Central Washington, center Brian Barkdoll of Northwest Nazarene and wing Jeff Downs of Seattle Pacific. Walker was a first-team selection a year ago.
Seven players were honorable mention selections including two from Seattle Pacific and one each from Simon Fraser, Saint Martin's, Alaska Anchorage, Western Washington and Montana State Billings.