Firefighter Stairclimb Training
Posted:
Updated: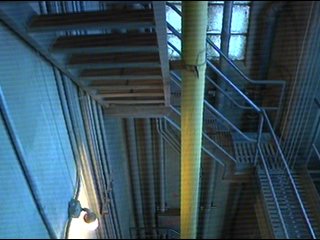 KENNEWICK, Wash.- Around 30 firefighters from the Tri-Cities are getting ready to scale the Columbia Center in Seattle, the second tallest building west of the Mississippi.
And for the last five years one of them has climbed the 69 flights faster than any other Tri-Citian.
"It pains me to say it, but jay barclay is the man to beat," says Firefighter Bob Dirham.
And Barclay says he doesn't expect this year to be any different.
"I'd say it's going to be close with a couple of them, but I'll go out there and say these guys won't beat me this year. I might regret that though," says Firefighter Jay Barclay.
Adam Hardgrove says the most important thing is raising money for the Leukemia Lymphoma society. Second most, training to beat Barclay.
Firefighter Adam Hardgrove says "I'm doing a lot because i want to catch that guy this year. So i come to the grain elevator about two to three times a week."
Firefighters will have to climb 13,11 stairs in Seattle, and have to do it wearing all their 55 pounds of gear.
@To get ready, Hardgrove has been running badger mountain, climbing the grain tower in East Kennewick, lifting weights, and doing box jumps.
Firefighter Darrell Springer says "It is a friendly rivalry, there are guys that do really well and they're in shape, but more than anything it's about all of us competing for one cause."
Last year the stair climb raised $780,000 for blood-cancer research and patient services, and this year they hope to raise even more.