Central Beats Montana State Billings, 79-59 in 1st Round of GNAC Tournament
Posted:
Updated: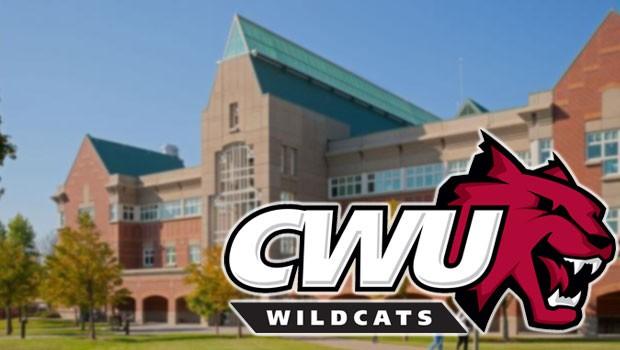 ELLENSBURG, Wash. -- Senior Jamar Berry (Tacoma, Wash./Franklin Pierce HS) scored 19 points, helping the 11th-ranked Central Washington University men's basketball team cruise to a 79-59 win over Montana State University Billings on Monday evening, advancing the Wildcats to the semifinals of the inaugural Great Northwest Athletic Conference Men's Basketball Championship tournament.
The top-seeded Wildcats (24-3) shot 45.8 percent from the field and were perfect from the free throw line (19 of 19) for the first time since November 27, 2004. The Yellowjackets ended their season with an 8-18 record.
Berry made 8 of his 12 shot attempts, including 3 of 4 from three-point, but was one point shy of extending his streak of 20-point games to six.
Central led by as many as 17 points in the first half, entering halftime with a 39-24 advantage. The Wildcats outshot MSUB 53.8 to 30.0 percent from the field, while blocking six Yellowjacket shots in the first 20 minutes. Senior reserve Coby Gibler (Bainbridge Island, Wash./Bainbridge HS) had three blocks in the opening period and junior Roby Clyde (Connell, Wash./Pasco HS) added two.
Montana State Billings cut the Wildcat lead to 10 points at the 14:59 mark in the second half. Central responded by going on a 29-10 run over the next 10 1/2 minutes, building a 29-point lead with 4:29 left. The Yellowjackets outscored Central 14-5 the rest of the way, ending the game at the final 79-59 score.
Central Washington had a 36-27 advantage in rebounds, and was a plus-nine in scoring from the free throw line. The Wildcats also had a productive night behind the arc as they drained 6 of 12 treys, while MSUB was 3 for 9.
In addition to Berry, Central got double-digit production from Gibler, junior Jody Johnson (Seattle, Wash./Franklin HS), and senior Drew Harris (Yakima, Wash./A.C. Davis HS). Gibler had 12 points and a team-high seven rebounds, finishing with three blocks and two steals. Johnson and Harris were both 6 for 6 from the charity stripe, scoring 11 and 10 points, respectively.
Montana State Billings had three players score over 10 points, led by Robert Mayes with 14 points. Raason Young had 12 points and four rebounds, and DeAndre Chambers had 11 points and five assists.
Central will next play in the GNAC tournament semifinals this Wednesday, Mar. 2 at 7 p.m. in Nicholson Pavilion with the opponent to be determined -- either fifth-seeded Northwest Nazarene or seventh-seeded Saint Martin's. The Wildcats will host Northwest Nazarene Wednesday in the conference tournament semis.
COLLEGE MEN'S BASKETBALL
WEST REGION
NCAA DIVISION II
GREAT NORTHWEST ATHLETIC CONFERENCE TOURNAMENT
Central Washington 79, Montana State Billings 59
MONTANA STATE BILLINGS (8-18) -- Mayes,Robert 6-15 2-3 14; Young,Raason 5-9 2-3 12; Chambers,DeAndre 3-5 5-5 11; Myaer,Jaxon 3-9 0-0 8; Henning,Emery 3-10 1-1 7; Barnes,Tyler 2-4 1-2 6; Hickman,Andrew 0-0 1-2 1; Sutton,Leon 0-1 0-0 0; Trabing,Robby 0-0 0-0 0; Anderson,Kenneth 0-0 0-0 0. Totals 22-53 12-16 59.
CENTRAL WASHINGTON (24-3) -- Berry,Jamar 8-12 0-0 19; Gibler,Coby 6-13 0-0 12; Johnson,Jody 2-6 6-6 11; Harris,Drew 2-4 6-6 10; Perez,Humberto 3-6 0-0 8; Scott,Chris 1-4 4-4 6; Sprinker,Chris 3-5 0-0 6; Lieser,Philipp 1-2 1-1 3; Nelson,Ted 0-1 2-2 2; Clyde,Roby 1-5 0-0 2; Dunn,Taylor 0-1 0-0 0. Totals 27-59 19-19 79. Halftime--Central Washington 39, Montana State Billings 24. 3-point goals--Montana State Billings 3-9 (Myaer,Jaxon 2-4; Barnes,Tyler 1-1; Chambers,DeAndre 0-1; Sutton,Leon 0-1; Young,Raason 0-2), Central Washington 6-12 (Berry,Jamar 3-4; Perez,Humberto 2-4; Johnson,Jody 1-1; Scott,Chris 0-2; Harris,Drew 0-1). Fouled out--Montana State Billings-Myaer,Jaxon, Central Washington-None. Rebounds--Montana State Billings 27 (Chambers,DeAndre 6), Central Washington 36 (Perez,Humberto 7; Gibler,Coby 7). Assists--Montana State Billings 13 (Chambers,DeAndre 5), Central Washington 14 (Harris,Drew 5). Total fouls--Montana State Billings 17, Central Washington 14. Technical fouls--Montana State Billings-Barnes,Tyler, Central Washington-None. Att--1465.
2011 Great Northwest Athletic Conference Basketball Championship Quarterfinal
NABC/Division II Rankings: MSUB (NR), CWU (#11)