Central Washington Beats Up Northwest Nazarene, 76-58
Posted:
Updated: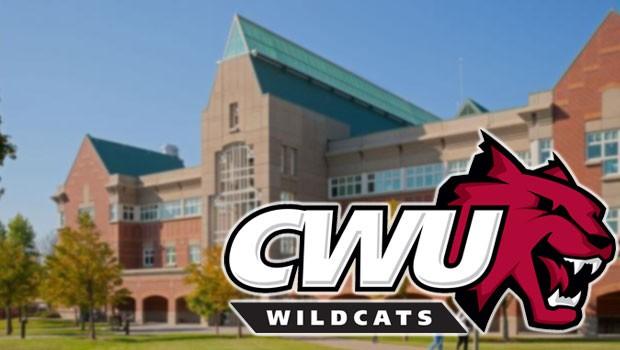 ELLENSBURG, Wash. -- Senior Jamar Berry (Tacoma, Wash./Franklin Pierce HS) scored 21 points and pulled down a season-high nine rebounds, propelling the 10th-ranked Central Washington University men's basketball team to a 76-58 victory over Northwest Nazarene University on Wednesday night, advancing the Wildcats to the championship game of the inaugural Great Northwest Athletic Conference Tournament.
Central improves to 25-3 on the season, extending its winning streak to five games. The Crusaders' win streak was snapped at seven games and Wednesday's loss ended their season with a 15-12 mark.
Berry scored 20 or more points for the sixth time in seven games, on 7 of 13 shooting and a perfect 5 for 5 from the free throw line. Berry has now made 22 straight free throw attempts.
The Wildcats scorched the nets in the opening period as they shot 55.2 percent from the field and made 4 of 5 shots from three-point territory. Central ended the half on a 21-6 run to build a 40-22 halftime advantage.
Northwest Nazarene opened the second half on a 9-2 run, cutting the Central lead to 12 with 15:35 left. The Wildcats answered with back-to-back treys by Berry and senior Chris Scott (Las Vegas, Nev./Bonanza HS) to push their advantage back to 18 points at the 12:45 mark. Central led by no fewer than 14 points the rest of the contest, with its largest lead reaching 21.
Central finished the game outshooting NNU, 48.3 to 44.6 percent, including 63.6 (7-11) to 9.1 percent (1-11) from three-point range, but was outrebounded 35-32. The Wildcat defense forced 14 turnovers, adding seven blocks and eight steals.
Scott and fellow senior Coby Gibler (Bainbridge Island, Wash./Bainbridge HS) both added 11 points off a Wildcat bench that accumulated 34 points on the evening. Scott was 3 for 3 from three-point territory, and Gibler scored eight of his points in the first half and rejected three shots in the game. Senior Drew Harris (Yakima, Wash./Eisenhower HS) contributed eight points and four steals.
The Crusaders got a double-double from center Brian Barkdoll, who had 15 points and 13 rebounds. Barkdoll came into the contest with a GNAC-best 68.5 shooting percentage, but was held more than 30 percent below his season average by making just 6 of 16 (37.5 percent) in Wednesday's game. Jamie Eisinger added 14 points for NNU, all of which came in the second half.
Central will next host Alaska Anchorage in the GNAC Championship game on Friday (Mar. 4) at 5 p.m. in a game that will be televised live on Fox Sports Net Northwest.
COLLEGE MEN'S BASKETBALL WEST REGION NCAA DIVISION II GREAT NORTHWEST ATHLETIC CONFERENCE TOURNAMENT SEMIFINALS Central Washington 76, Northwest Nazarene 58 NORTHWEST NAZARENE (15-12) -- Barkdoll,Brian 6-16 3-6 15; Eisinger,Jamie 7-11 0-0 14; Eisinger,Drew 5-11 2-4 13; Egwuonwu,Paul 3-9 2-2 8; Golden,Anthony 2-4 0-0 4; Williams,Lateef 1-1 0-0 2; Wayman,Joey 1-3 0-0 2; Walker,Darious 0-0 0-0 0; Rima,Kevin 0-0 0-0 0; Shula,CJ 0-1 0-0 0. Totals 25-56 7-12 58.
CENTRAL WASHINGTON (25-3) -- Berry,Jamar 7-13 5-5 21; Scott,Chris 4-8 0-1 11; Gibler,Coby 5-7 1-1 11; Harris,Drew 3-6 1-2 8; Johnson,Jody 2-7 2-3 7; Clyde,Roby 3-7 1-1 7; Nelson,Ted 1-1 2-2 4; Perez,Humberto 2-4 0-0 4; Sprinker,Chris 1-5 0-0 2; Lieser,Philipp 0-0 1-2 1; Dunn,Taylor 0-0 0-0 0. Totals 28-58 13-17 76. Halftime--Central Washington 40, Northwest Nazarene 22. 3-point goals--Northwest Nazarene 1-11 (Eisinger,Drew 1-5; Eisinger,Jamie 0-1; Golden,Anthony 0-2; Wayman,Joey 0-1; Shula,CJ 0-1; Barkdoll,Brian 0-1), Central Washington 7-11 (Scott,Chris 3-3; Berry,Jamar 2-4; Harris,Drew 1-1; Johnson,Jody 1-1; Perez,Humberto 0-2). Fouled out--Northwest Nazarene-None, Central Washington-None. Rebounds--Northwest Nazarene 35 (Barkdoll,Brian 13), Central Washington 32 (Berry,Jamar 9). Assists--Northwest Nazarene 16 (Eisinger,Drew 5), Central Washington 15 (Berry,Jamar 4; Scott,Chris 4). Total fouls--Northwest Nazarene 14, Central Washington 14. Technical fouls--Northwest Nazarene-None, Central Washington-Perez,Humberto. Att--1479. 2011 Great Northwest Athletic Conference Basketball Championship Semifinal
NABC/Division II Rankings: NNU (NR), CWU (#10)