Update on body of dead woman found inside of Pasco home
Posted:
Updated: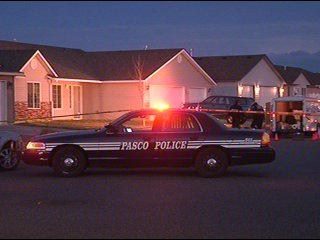 PASCO, Wash. -- Franklin County Coroner Dan Blasdel has confirmed the identity of a woman whose body was found inside a West Pasco home.
The woman's name is 58 year old Judy Hebert, the owner of the home. The suspect arrested by Pasco Police is Tashia Stuart, who was booked on 2nd degree murder.
According to Blasdel, an autopsy could happen as early as tomorrow morning, but a time has not been set. Police are still investigating what happened, but have listed the woman's cause of death.
Here is the latest from Pasco Police:
"Pasco Police responded to 7907 Salmon Drive in Pasco after a 911 hang-up call originated from the residence on March 3rd around 2:30 p.m. When officers arrived at the residence they learned that gunshots were heard coming from inside the residence. Upon entering residence officers located a deceased individual in the residence. The deceased is Judy L. Hebert (58 y.o.a) of the residence.
Officers immediately took into custody Tashia L. Stuart (37y.o.a) of Pasco. It is believed that Stuart was staying at the residence over the past two months. This morning she is being held in the Franklin County Corrections Center on an investigative hold for murder while the investigation continues.
The Pasco Police Department and Washington State Patrol Crime Lab Response Team will be continuing the investigation at the residence today.
The details leading up to the death of Ms. Hebert are not completely known at this hour and police continue to investigate."