Bouncers have similar rights to police when using force
Posted:
Updated: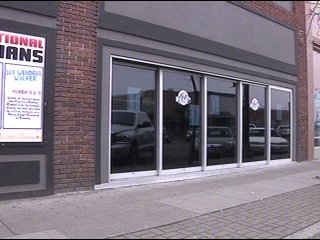 KENNEWICK, Wash. -- Michael Cates, a 33 year old Kennewick man is still healing from a fight with bouncers at a Downtown Kennewick night club.
With pictures of a bloody eye and marks on his head, Cates says the workers did not need to use that much force when they threw him out on February 19th. He says it all began when a fight broke out with some girls and men, and the bouncers grabbed the girls.
"They were being pretty rough with the girls and I told them it wasn't the girls that were doing it, it was the men. At that time, he pushed me so hard, I flew off my feet and landed on the street on my back," says Cates.
Cates left the club that night, but then returned after they closed. He says he wanted justice and to let the bouncers know that he wanted to press charges. Instead, he says he got a severe beat down by a group of them.
"I was kicked on the ground in the ribs, I was kicked in the arms, legs, stepped on, I had a foot on my face multiple times, stepping on my head. That's not obtaining a person, that's a beat down," says Cates.
A police report filed indicates Cates bit one of the bouncers and was then charged with fourth degree assault, a charge he denies doing.
Kennewick Police Officer Liz Brown says security at night clubs have similar rights to law enforcement agents because they are responsible not only for the protection of the property but for the safety of everyone else at the club as well. She says they also have to do a dangerous job, often times without weapons or enough back up.
"It doesn't give them free reign to beat somebody up. But if they are being assaulted, and having force used against them, they can use the same amount of force back to protect themselves," says Brown.
In February 2010, police found bouncer, 41 year old Forilan Godinez stabbed in the alley near El Patron club in Pasco after a fight between club goers.
"You're surrounded by a bunch of people that are drunk. You don't know them. It's the same as we don't know the people we are dealing with on the street," says Officer Brown.