GNAC Champion Wildcats Earn Top Seed, Host Role for Eight-Team Regional
Posted:
Updated: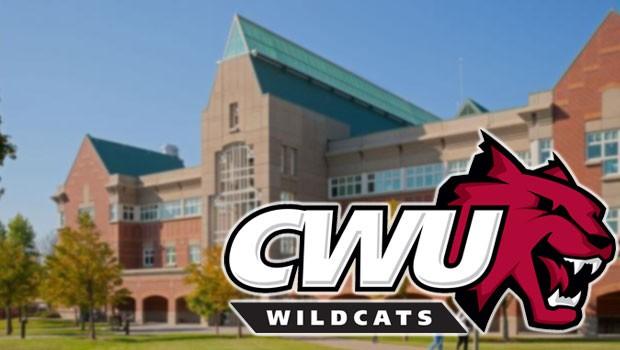 INDIANAPOLIS, Ind. (Mar. 6) -- For the second time in school history, the Central Washington University men's basketball team will host a portion of the NCAA Division II Men's Basketball Championship, as this year's Wildcats were selected as the top seed in the West Region for the eight-team regional, the NCAA announced Sunday night.

Central Washington, 26-3 overall and the 2010-11 Great Northwest Athletic Conference champion, will open the regional tournament against conference rival and number eight seed Seattle Pacific University on Friday, Mar. 11, at 8 p.m. The Wildcats hosted the NCAA regional once previously, 12 years ago, when it was a six-team regional and 48-team overall championship field.

CWU and SPU are two of the three GNAC teams in the eight-team regional field, joined by seventh-seeded Alaska Anchorage. Also in the field are California Collegiate Athletic Association members Cal State Dominguez Hills (second) and Humboldt State (third), as well as Pacific West Conference representatives Dixie State (fourth), Chaminade (fifth), and Brigham Young-Hawai'i (seventh).

The eight-team tournament will take place over a four-day span inside Nicholson Pavilion (capacity 2,519) on the CWU campus in Ellensburg. Opening up tournament play on Friday, Mar. 11 at noon will be sixth-seeded Alaska Anchorage versus third-seeded Humboldt State, to be followed by seventh-seeded BYU-Hawai'i against second-seeded Cal State Dominguez Hills at 2:30 p.m.

The second session of the opening day will feature fifth-seeded Chaminade versus fourth-seeded Dixie State at 5:30 p.m., with the CWU-SPU match-up concluding Friday's regional quarterfinal round at 8 p.m.

The winners from Friday's quarterfinals will play in regional semifinal action at 5 and 7:30 p.m. on Saturday, Mar. 12, with the tournament championship game being held on Monday, Mar. 14 at 7 p.m.

Tickets for the tournament will be available online through Wildcat Tickets at www.cwu.edu/~wildcattickets beginning at noon PST on Tuesday (Mar. 8). Single-session prices are $14 for reserved, $12 for general admission, and $6 for students. All-session tournament tickets in the reserved sections will be also available for $35. Seats for CWU season ticket holders will be reserved for them to purchase until Thursday, Mar. 10 at noon PST.
2011 NCAA DIVISION II MEN'S BASKETBALL CHAMPIONSHIP
WEST REGION TOURNAMENT
Friday, Mar. 11 (Regional Quarterfinals)
#6 Alaska Anchorage (23-9) vs. #3 Humboldt State (26-3), Noon PST
#7 Brigham Young-Hawai'i (17-8) vs. #2 Cal State Dominguez Hills (23-6), 2:30 p.m. PST
#5 Chaminade (20-8) vs. #4 Dixie State (20-6), 5:30 p.m. PST
#8 Seattle Pacific (19-9) vs. #1 Central Washington (26-3), 8 p.m. PST
Saturday, Mar. 12 (Regional Semifinals)
UAA-HSU winner vs. BYUH-CSUDH winner, 5 p.m. PST
CUH-DSC winner vs. SPU-CWU winner, 7:30 p.m. PST
Monday, Mar. 14 (Regional Championship)
Semifinal winners, 7 p.m. PDT
All games to be played in Nicholson Pavilion (capacity 2,519) on the Central Washington University campus in Ellensburg, Wash.