Woman attacked by pitbull
Posted:
Updated: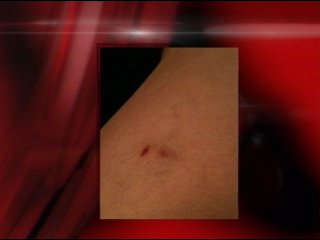 WALLA WALLA, Wash.—You never know if a strange dog is friendly or ready to attack. A concerned father called KNDU Monday morning after his daughter was repeatedly bitten by a pitbull.
Allison Risa, the girl who was attacked, says even two weeks after she is still terrified every time she sees or hears a dog. She says she was jogging in a Walla Walla neighborhood when the dog went up to her. The pitbull lunged and then bit her in three places.
As she knocked on neighbor's doors to get away from the dog, the pitbull continued to follow her. Unfortunately, no one was home, but a driver did stop and helped her get into his car. Risa was taken to the emergency room for puncture wounds and bruising.
"It was just so terrifying. I'm like in the middle of the street screaming and sobbing and no one is around to help me. Like I just thought I was dying. It was just this dread and fear and panic that is kind of hard to describe," says Allison Risa, woman attacked.
The Mayor, Barbara Clark, who is also a neighbor helped Risa after the attack. She says she plans to bring up the dog ordinance at the Walla Walla City Council meeting Wednesday at 7:00pm.
The mayor also tells KNDU that Walla Walla does have a leash law.