Picky Employers look at personal information
Posted:
Updated: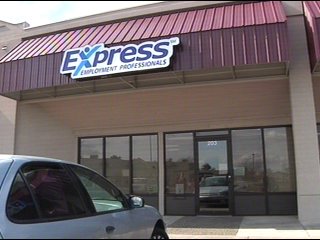 KENNEWICK, Wash. -- Unemployment is lower than it's been in two years, dropping to an 8.9% nationally in February, but it's still tough out there for job seekers.
So tough that employers are being extra picky and using other tactics to vet for full time candidates.
It used to be just your resume and references, but now other factors go into many employers considerations.
One big no-no for potential bosses is smoking. Not only do many see it as a sign of weakness, some say it cuts down on efficiency and ends up being more expensive to the company, especially if they offer health care.
Another thing potential bosses look at is your Facebook or MySpace page. They may Google your name and see what comes up. Diana Cutsforth, the Manager at Express Employment Professionals says to be careful. "You'll see lots of college kids put up party pictures or get tagged in pictures, but come graduation, those are permanently up there and may hurt their chances to get serious jobs," says Cutsforth.
Another factor employers look at when they run your background check is your diving history. Although it may not part of your job description, seeing someone with lots of speeding tickets may be seen as someone who is reckless.
But the biggest factor that can make or break hiring decisions is the financial history of an applicant.
A bad credit score can tell a potential boss a lot about how responsible some one is with money. Credit checks used to be done only for employers whose companies deal with money but now because of identify theft, many more companies are running credit checks as well.
"There's a sense that if you have poor credit, you have a lot of debt, you could be more susceptible to be a person that would do an identity theft, and companies want to be careful of that," says Cutsforth.