Central Washington's Scott: Making Music On and Off the Court
Posted:
Updated: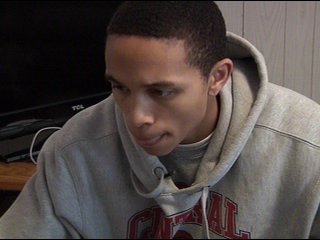 ELLENSBURG, Wash. -- Central Washington guard Chris Scott always seems to be in rhythm on the basketball court. But as it turns out, he is on beat off the floor as well.
Scott began producing hip hop and r&b back in his hometown of Las Vegas at the age of 13. Of course, as a teen it started with pencils drumming on the lunch table and slowly developing into a real talent. In high school, he formed a music group called GWAP, a team of rappers that earned a record deal, for a brief moment.
"I kept making beats and making music and I started getting better and better," said Scott. "And we found out that just because you have a contract doesn't mean you make it."
After that experience, Scott left the group to pursue his first love, basketball, at the collegiate level. It was along shot for a 5'7" guard.
"People that said that I couldn't, I look at them and I think about them almost everyday," he said. "They add that fuel to my fire and I'll never forget it. I can't wait to put that fear into another player's eyes. "
Scott played community college ball for two years before coming to Central in 2008. After a resdshirt season, he helped form a dream team of Wildcats this year as a senior. The Wildcats are currently 26-and-3 and are a #1 seed in the West Region in the D-II NCAA Tournament.
"The day I got here I saw coach putting it all together, putting each puzzle piece together, and I could slowly see it all coming together," said Scott. "It was just a beautiful thing."
But, during all this time of playing hoops, Scott never quit producing beats for his friends back home in Las Vegas. When the season ends, Scott plans to turn his focus back to the beat.
Meanwhile, Central's focus is on SPU in the Western Regional Friday night at 8pm at Nicholson Pavillion.