Americans Down Blazers, 5-4
Posted:
Updated: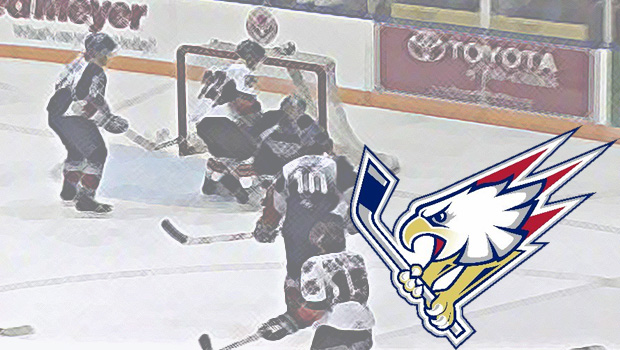 KAMLOOPS, British Columbia -- A great hockey game to watch ended in the Kamloops Blazers giving up a goal with 56 seconds left and a 5-4 loss to the Tri-City Americans. It was a slow start for the Blazers as Brendan Shinnimin scored on the first shift of the game for a 1-0 lead. Zach Yuen then made it 2-0 for the Americans scoring his 6th of the year. The Blazers got back on track though as Dylan Willick scored a goal towards the end of the period, on the powerplay, to make it 2-1 after the first period.
The Blazers tied it up in the second period when Willick drove hard to the net and Dalibor Bortnak put in his 13th of the year for a 2-2 game. Thomas Frazee gave the Blazers the lead with 1:15 left to play in the period when Bortnak fed him the puck back door for his 29th of the year and a 3-2 lead after two periods.
Tri-City came back in the third period as Yuen got his second of the game and Tyler Schmidt scored for the Americans as they took a 4-3 lead over the Blazers. The Blazers, who worked hard on this night, tied it when Bronson Maschmeyer snuck in and got his 8th of the year to make it 4-4. A devastating goal with only 56 seconds to play killed the Blazers hopes as they fell 5-4. Jeff Bosch made 37 saves in the loss while Drew Owsley made 36 saves in the win.