Yakima family of MLK Parade bombing suspect speaks out
Posted:
Updated: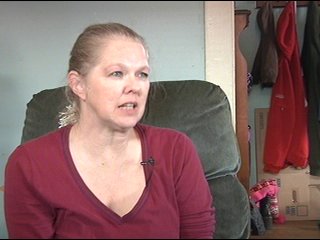 YAKIMA, Wash- The suspect in the attempted Martin Luther King Day bombing in Spokane has ties to the Yakima Valley and it appears he's a member of a white supremacist organization.
"What was he thinking to get involved with groups like that?", asked Kevin Harpham's cousin Linda Carpenter.
Carpenter heard the news this morning that Harpham had been arrested for domestic terrorism, with possible racial motives.
"I could not believe what he had been accused of because it's just so opposite of what all of us had been raised to believe", she said.
Linda says that as a child she spent every summer with Harpham, the son of her Uncle Bill, but they hadn't been close in 20 years, and she hasn't seen him in two. According to her, Harpham never lived in the Yakima Valley, but he visited occasionally for family functions.
"My grandpa was a minister, He is probably rolling over in his grave right now", muses LeeLee Owens, Carpenter's daughter and Harpham's second cousin.
Owens lives in Spokane. She's been posting apologies to the community on Facebook since she heard the news. Her cousin's alleged actions hit home in more ways than one, have and her son likely would have been at that Martin Luther King Day Parade if it hadn't been so cold.
"It's scary to think that somebody in my family might have been the cause of something that could have been really, really, bad", she said.
The mother and daughter say they are praying that Harpham is not responsible but know what needs to be done if he is.
"If he did, then he needs to be tried by his peers and to get a punishment for what he has done", Owens said confidently.