Women struggle with pornography addictions
Posted:
Updated: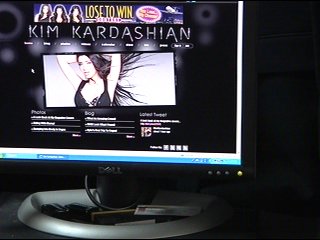 RICHLAND, Wash. -- Addiction to pornography is a huge problem in America, but it's growing to reach a new segment of people, women.
Statistics provided by Recovery Pointe in Richland say that of the people treated for porn addiction, · 28% of are women, and there is even more who don't get help.
"70% of the people who have this problem keep it a secret and don't get help, " says Jim Mason, the counselor at Recovery Pointe.
The Focus on the Family Poll found that 47% percent of families said pornography is a problem in their home. The Internet was a significant factor in 2 out of 3 divorces.
Surveys indicate that more than 45% of Christians admit that pornography is a major problem in their home. Men are not the only ones directly afflicted by this plague. 34% of female readers of Today's Christian Woman admitted to intentionally accessing Internet porn. One out of every six women who read Today's Christian Woman say they struggle with addiction to pornography.
Studies indicate that as of June 2008, 36% of Internet users visit at least one adult website each month. The average length of time spent on pornographic sites is 11.6 minutes per visit. To bring this into perspective, using this study we can extrapolate that approximately 65,070 people living in the Tri-Cities have intentionally visited at "least one" Internet pornography site during the last month. Based upon this study, residents of the Tri-Cities area spend at least 12,580 hours, the equivalent of 524 days, viewing Internet pornography each month.
Pastor Gerald Ward is in charge of the Celebrate Recovery Program at South Hills Church in Kennewick. "I never thought that women had a problem with this until women began to appear at Celebrate Recovery," says Ward. Every Thursday people with different problems and addictions meet at the church and go into individual groups for support.
"We're not going to try to fix you. We're not going to try to judge you. We will try to offer you a safe place to share your story, with others who understand," says Ward.
Mason says the addiction for women is not always the same as for men. 28% of women addicted to pornography use chat rooms for cyber-sex. "They are hooking up with individuals, chat rooms, instant messenger. These are areas they tend to focus on instead of video stores and places like that," says Mason.
He says half the women with the problem started viewing pornography out of curiosity, and then tried to immolate what they see in their real life. He says they tend to end up in sexual situations where they are uncomfortable, acting like the actresses they see in the porn movies. That usually results in loss of self-esteem. Mason compared this pornography problem to one of women who struggle with body image. "They look at magazines and get disappointed they are not flawless like the air-brushed models," says Mason.
He says the other half of women seeking help are those who are more like men. "These women sometimes become involved in making pornography. They are taking pornographic pictures of themselves with their cell phones, and sending it," says Mason.
For more information on Recovery Pointe, click here.
For more information on Celebrate Recovery, click here.