Pasco Teen plans Haiti trip for Spring Break
Posted:
Updated: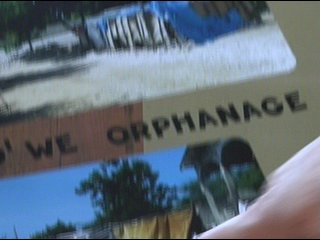 PASCO, Wash. -- While most high schoolers plan trips to Cancun for Spring Break, 17 year old Nate Johnson made other plans.

The Junior at Chiawana High School, and proud Boy Scout has set his sights on the Eagle Badge, by going to Haiti for Spring Break.
"They have basically nothing. I want to help kids, so I'm going down there, " says Johnson. Johnson and his mom, Heather Hill are flying out of Portland March 31st and will return back on April first.
They will visit several different orphanages, including Zanmi Beni, Creole for "Blessed Friends," an orphanage that houses 48 children with disabilities in Port-Au-Prince.
"We were seeing pictures, in one of the orphanages, nobody interacted with the kids. They sat in their cribs all day long, and, they wouldn't even look at you," says Johnson.
This will be Heather Hill's second trip to Haiti. She went with her daughter shortly after the January 2010 quake. She is excited to go back with her son. "Nate loves working with kids, and he's really looking forward to taking toys and handing them out at the orphanage, playing soccer with the kids," says Hill.
In the meantime, Hill and Johnson have turned a room in their home into a donation collection site.
"We need baby clothes, like the onsies, receiving blankets, Tylenol, Tums, some antibiotic ointment, but when it comes to the kids, we're really looking at toys for the kids, because the kids in Haiti have nothing."
Here is list of items they're collecting before March 27.
Contact Nate Johnson at natejohnson93@hotmail.com
or Heather Hill (509) 851-4795
Balsa wood airplanes
Hair clips and bands for the girls
Combs
Sugarless gum
"Nerf" toys
Soccer balls
Plastic tea sets
Crib mobiles
Developmental toys for infants and toddlers
"crocs" (shoes) and sandals
Under wear (boys and girls)
Infant "onsies"
Children's T-shirts (all colors and sizes)
Little girl's sundresses
Boys shorts
Twin bed sheet sets
Receiving blankets
Bandanas/scarves
Antacid tablets
Adhesive bandages
Acetaminophen, Ibuprofen
Saline eye wash
Tooth brushes and tooth paste
Triple antibiotic ointment
Cortisone cream
Alcohol swabs
Antifungal creams
Safety pins
Sewing needles and thread
Rope/Twine/String
Day packs