Central Washington's Man on a Mission
Posted:
Updated: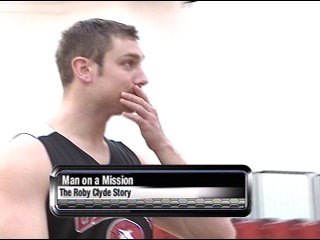 Kennewick, WA---
Not everyone's journey is the same. Central Washington's Roby Clyde, certainly took a different path to play ball in Ellensburg.
The journey began in 2004, when Clyde graduated from Pasco high, then went onto Snow College for a year before opting out for a different mission. A mission for the Mormon Church. In 2006, he left to Mexico City, Mexico to help spread the gospel for two years.
Clyde said, "You know I was just trying to help people. Lift people's spirits up... Help them to know G-D better. I always felt that I had to you know serve G-D first, then he would help me out in my adventures... Or the things I wanted to do."
His journey picked up in 2009 when he received an invite to try out to be a Wildcat. Clyde made the team only to suffer a set back last March, a stress fracture in his right leg.
Clyde said, "You know it's kind of frustrating for sure when you're not capable... When you're not doing what you're capable of. The mission helps you to fight through everything. You're going to have disappointments."@
Although he's still not at full strength, Clyde uses mental toughness to make an impact on the floor. Including setting set school and conference record with 10 blocks in a game against Alaska Fairbanks back on New Year's day. In his junior season at Central, the 25-year-old feels truly blessed with his wife of nearly a year and his four-month-old baby girl by his side.
Clyde added, "Great family... Getting college taken care of. I'm able to play a sport that I love. It's great... Life's great."