Power plant prepared for quake?
Posted:
Updated: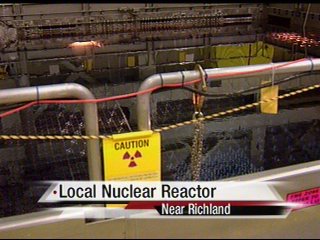 NEAR RICHLAND, Wash.—With the concern of nuclear reactors and natural devastation spreading throughout the country, KNDU researched if the only nuclear power plant in the northwest is prepared.
A representative for Energy Northwest's Columbia Generating Station says the plant is built to withstand more than the maximum projected seismic event the Mid-Columbia could see which is a size 6.9magnitude earthquake. John Dobken, the Public Affairs Specialist for Energy Northwest, says they have multiple safety and cooling systems to supply water in the event that a reactor needed to be cooled down. They check those safety systems 24 hours a day every day.
"There's first the containment vessel itself which is very robust steal and concrete, and then really much like the situation in Japan, what becomes important then is the cooling of the reactor core, after the reactor core is shut down," says John Dobken, Public Affairs Specialist for Energy Northwest.
Every two years when there is a refueling outage, workers look at the system to see what needs to be worked on or replaced.
The plant has three detectors that gage seismic activity. If they reach a certain level a signal is sent to the control room to shut down.
Dobken also tells KNDU and believes it was the tsunami that knocked out back up diesel generators in Japan, which is used to put cooling water under the reactors.