Getting help for gambling
Posted:
Updated: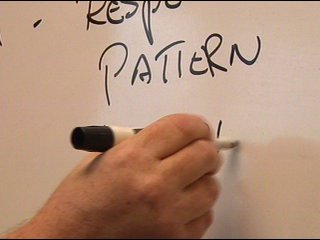 RICHLAND, Wash.—Local gambling counselors say they're seeing more people than ever reaching for the chips but going too far. KNDU found the only local treatment facility called Recovery Pointe in Richland. At the facility we met with two people recovering from gambling addiction.
"I worked at a casino, and one night I had gotten a tip from a guy who won quite a bit of money, and so I thought oh I'll try that out and won quite a bit of money and pretty much from there I was addicted," anonymous recovering gambling addict.
"My first gambling [experience] I just went to a local casino because it seemed like fun," says Jeffrey Ogryzek, recovering gambling addict.
Both say their addiction created a distraction from other things going on in their life. The distraction caused money problems and loss of relationships until they made a call for help. From there, professionals were able to help them understand and change their habit.
"Changing the way you deal with things instead of going to the casino. If you have issues you do something fun. I go fishing or I meditate or hang out with my friends," says Ogryzek.
Ogryzek says it hasn't been an easy year of recovery but having support has helped the process.
The Tri-Cities and Yakima do not have Gambler Anonymous meeting however a program at Recovery Pointe is available. If you or someone you know have a gambling addiction call one of the following numbers:
Washington State- Evergreen Council Program Gambling: 1800-547-6133
Recovery Pointe: (509) 943-8484
Oregon State- Oregon Problem Gambling Help line: 1877-mylimit