Columbia Generating Station explains safety precautions
Posted:
Updated: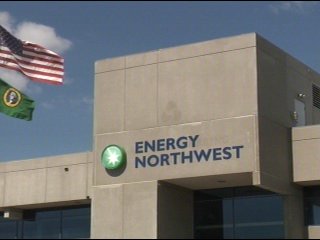 RICHLAND, Wash. -- The nuclear disaster Japan is dealing with has left many questions pouring into the offices of Energy Northwest in Richland.
"We are getting calls from all across the country, legislators want to know, how safe is the Columbia Generating Station? And what precautions are in place? And could what happened in Japan, happen here?" says Mike Paoli, with Energy Northwest.
Paoli says there are big differences between here and the US. " Just like Japan, we are designed to withstand a 6.9 quake. But after 9/11, the nuclear regulatory commission required a number of updates to US nuclear plants. One of those is that we must be able to operate with a total loss of power both external and onsite like we see happening in Japan. If our generators go out, if our batteries go out, do we have procedures to cool the core?, and the answer is yes," says Paoli.
Paoli says there are five back up systems in place in case the plant loses it's main source of power. The last resort being steam power being used to cool the core of the plant.
The plant also has a containment vessel if everything else fails. That is what's keeping dangerous levels of radiation from leaking out at the Japan plant. It's also what was missing in the Chernobyl disaster in Russia.
Sara Schwartz with the Benton County Emergency Services Management says in an event of an emergency, they are also prepared.
"Sirens would go off letting people know that there's been some sort of incident at the nuclear plant. We also have EAS message, emergency alert messages that go out over the radio," says Schwartz.
"We'd activate our Operations Emergency Center if we needed to, we'd ask for help from the state if we needed it. We have comprehensive plans and procedures in place for all types of emergencies, earthquakes, nuclear, flooding, volcanoes. We have practice drills for these kids of emergencies several times a year. We did one at the Columbia Generating Station this Summer, " says Schwartz, " we coordinate the response with law enforcement, The Red Cross, the Health Department."
to read more information on exact emergency plans, click here.