Remains found at Duffy's Pond have been identified
Posted:
Updated: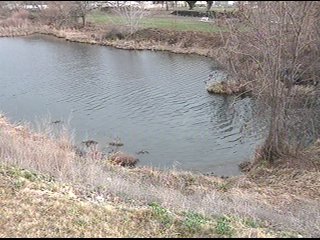 KENNEWICK, Wash.—New information about the remains found at Duffy's Pond in Kennewick back in February. A Forensic Dentist was able to identify the man using dental records Tuesday morning.
The Benton County Coroner says the man was 47-year-old Rodney Lynn Pipes. The coroner says he died from a gunshot wound to the head and rules it a suicide.
Pipes lived with his father in a mobile home park on Clover Island in Kennewick. His father says he is upset but thankful to have closure after two years of not knowing what happened to his son.
Neighbors say on October 29th 2008 Pipes told his father he was going on a walk and never returned. February 7th 2011 remains were found in Duffy's Pond.
Pipes' uncle, Jim Pipes, says his nephew had recently moved from Yakima to the Tri-Cities after losing a job with the Yakima Herald. He couldn't find work locally, and he believes that may have played a factor.
"I understand he made statements referencing suicide and he left the house with a weapon," says John Hansens, Benton County Coroner.
Neighbors say they still have questions but are thankful at least one is now answered.
"It was hard on his father to sit there for two years not knowing what had happened. I feel it's a sad situation but at least there is some closure," says Billie Webb, neighbor and friend.
"Everybody wondered where he was and what happened to him now they know," says Vicki Manning, Neighbor & friend.
The Coroner says the key to identifying the body were the dental records.
KNDU does not normally cover suicides out of respect for the families; however the discovery and identification of the remains became a public matter.