Search warrants reveal more information in Pasco murder case
Posted:
Updated: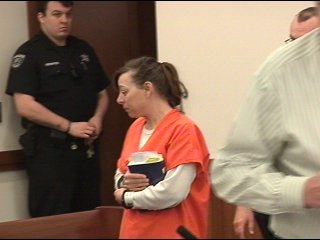 PASCO, Wash. -- Search warrants from Pasco police confirm what some of Judy Hebert's neighbors say they heard. According to the papers, Stuart and her mother had a series of conflicts including an argument over $300.00.
In addition, Stuart is said to have switched her mothers prescription pills and called her father to get the combination to Hebert's safe. County prosecutor Shawn Sant said he didn't want to go into any further details.
"I'd rather not comment at this time. I'm still awaiting additional police reports. There's been an ongoing investigation since this happened on the third, and so we're still anticipating the full report. But, the initial reports are that those were the aggravated factors that were part of the information that we filed," said Sant.
Stuart appeared in court Tuesday for an arraignment hearing. The 37 year old woman is charged with first degree murder for the killing of her mother, 58-year-old Judy Hebert.
Today Stuart's attorney Matt Rutt asked for a furlough, which would allow her to temporarily get out of jail. Rutt says his client needs a medical evaluation from an outside doctor.
Stuart's other attorney, Bob Thompson says she is dealing with internal bleeding and migraines.
"Obviously if a doctor makes the recommendation that a person be released from the jail due to medical reasons, we're going to defer to the court cause I don't want to interfere with someone getting medical treatment if a doctor is the one that says we evaluate this individual and we think it's appropriate that they get released," says Sant.
Stuart's formal arraignment will happen March 25th when she is expected to enter a plea. A judge will then make a decision on whether to grant a furlough for her medical issues.