Mobile home park closing next month
Posted:
Updated: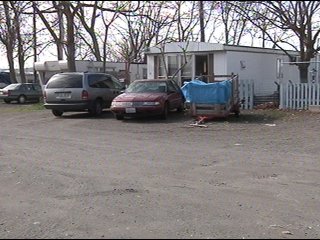 PASCO, Wash. -- $10,000 is what Billie Jean Gaines says it will cost to move her trailer. Despite getting a notice from the city of Pasco a year ago that they will have to move by April 15.
Arnold Haag, the owner of the complex made an agreement with the city of Pasco after 18 months of the city trying to get Haag to comply with numerous violations issued by the city. Under the agreement, the current permit for the complex allows only apartment buildings, so moving the trailer will be costly. Gaines says management has been a problem.
"A lot of traffic in and out that shouldn't be here, otherwise, we we're ok, we tolerated it but now we can't even do that," explains Gaines.
Back in 2008 inspectors found at least 3 pages worth of violations from Bonnie Brae apartment and mobile home complex.
With another inspection due next week, the city says this place has been a constant problem, "Every opportunity that seems to have been available to the owner to work with the tenants to resolve their particular issues has been missed," says building inspector Mitch Nickolds.
Arnold Haag the owner of the property says people like Gaines had more than enough time to make arrangements to move.
The city says she and others could qualify for the mobile home relocation assistance program which would reimburse owners for any cost connected to moving.