Tri-City Power Soccer Team Takes Game to Next Level
Posted:
Updated: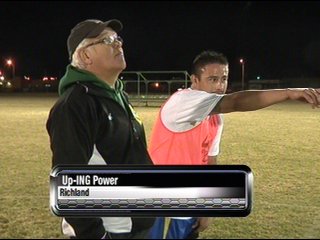 RICHLAND, Wash. --When the sun goes down, the lights shine bright on Bomber Field in Richland. The Tri-City Power Soccer Club, in its 2nd season, continues to grow in numbers.
The Power are taking their game across the Northwest. Last season, they kept their games here locally but this year, they will play teams in Seattle, Spokane, and even Portland.
Competition fuels the Tri-City Power, a team formed last year that will play in the Pacific Northwest Soccer League with members as young as 16. Besides developing young talent, the goal is to win, creating a revolving door for players as coaches continue to recruit the best from the area.
"You have to earn your spot," said the Power's Luiz Martinez.
"I've seen a lot of these players play," said Victor Perez. "I played against a lot of them. There are just a lot of guys here that are really competitive."
"The best must compete," said Coach Spencer Moreno. "It's a continuous evolution of who wants to compete."
Another challenge for this club, communication. The team has both Spanish and English speaking players and coaches.
"The language barrier does not exist because he and I (Moreno) communicate, been working together for awhile now," said Coach Octavio DoValle.
Whether you speak English or Spanish, you'll keep your spot on the team with hardwork and skill.
For more information, check out the Power's wbsite at: tricitypowerac.com