Americans Take Game 1, 2-1 in Overtime Over Vancouver
Posted:
Updated: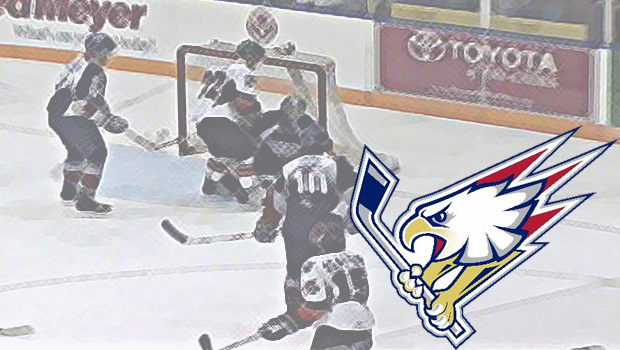 KENNEWICK, Wash. -- The Vancouver Giants lost Game 1 of the WHL Western Conference Quarter-Final 2-1 in overtime to the Tri-City Americans. Tri-City scored with just 2.2 seconds left in the first overtime period to earn the victory.
Vancouver got the start they wanted, limiting the Americans chances and then taking advantage on the power play. Brendan Rowinski tipped home David Musil's point shot for his 1st career playoff goal to give the Giants a 1-0 lead after 20 minutes.
In the second the Giants continued to press, but Drew Owsley had other ideas, denyng Connor Redmond point blank and getting a little help from the post on a Musil shot. In all both Owsley and Mark Segal would each make 12 saves in the frame to keep the game 1-0 Vancouver through 40 minutes.
The Americans came out gunning in the third period and eventually got the equalizer, off a lucky bounce off the back glass, David Conrad banged home a loose puck to tie the game at 1-1. That is how things would stand through regulation.
Tri-City had the bulk of the chances in overtime. Vancouver killed off one power play and Segal made a huge save on Carter Ashton to keep it a 1-1 game. However, the Americans would get another power play opportunity late and they would make the Giants pay. Ashton scored with 2.2 seconds left in the period to earn the victory and give the Americans a 1-0 lead in the best of seven series. Vancouver was outshot 46-26 in the game. Segal made 44 saves on the night.