YSO deputies guild filing complaint this week about hiring process
Posted:
Updated: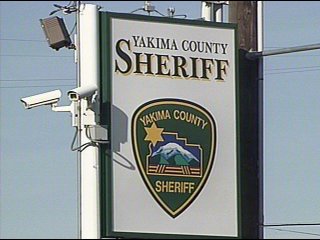 YAKIMA, Wash. – The Yakima County Law Enforcement Officers Guild plans to file a complaint this week in response to the lack of increase in deputies within the sheriff's office.
The Public Employees Relations Commission based in Olympia will process the complaint once it is received and begin an investigation. The union hopes to get access to more documents and information about the number of full-time positions the county has budgeted for the year.
Leaders for the guild say they need a better financial assessment because they expect YSO to hire and retain more positions.
Eric Wolfe is the president of the group and he believes the sheriff's office deserves more funding than it currently receives from the county.
"We've always felt it's been a matter of priorities," he said. "Simply where they've decided to put the dollars."
YSO had 57 deputies on staff in 1994, according to Wolfe. He says ten years later, even with the addition of the 3/10ths tax program to fund the department, the agency only added one more position. Currently there are 52 deputies on staff.
Wolfe also points to reports of other law enforcement organizations like Yakima Police adding more positions over a period of several years.
County Commissioners are in the middle of contract negotiations with the guild for wages, hours, and working conditions. The agreement expired at the beginning of the year and a new deal has yet to be reached.
Commissioners declined to comment on the complaint because of those negotiations.