Ams Taking the Bait in Game Two
Posted:
Updated: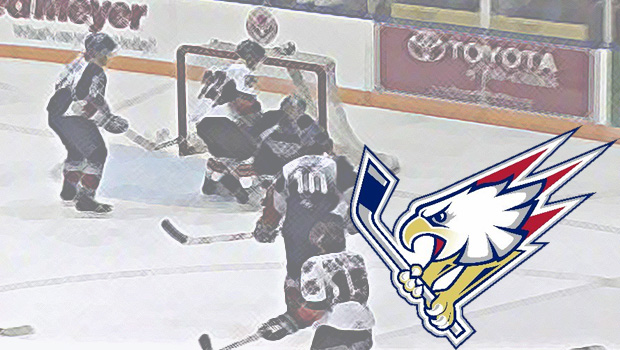 Kennewick, WA---
In close games down the stretch it's important to stay disciplined. the Americans were not in the third period against Vancouver in game two Saturday night.
Things starting well in this contest, with Tri-City jumping out to a fast start by scoring three goals in the first period. In a one goal game in the third period, the Giants started pressing and playing physical. The Ams responded by getting away from their game plan, and committing four penalties in a row. This allowed Vancouver to go on four straight power plays with a chance to tie the game up.
Tri-City was able to kill all four power plays to hold on for the 5-4 win, and take a 2-0 series lead. After the game the team talked about the need to play smarter as this series progresses.
Ams defenseman Tyler Schmidt said, "The penalty killing and the penalties that we took. Just the fact that we got off our game... I think mentally just got too involved in the stuff after the whistle... The talking. I thought we did a good job of that in the past just focusing completely on hockey and making teams play hockey with us."
Head coach Jim Hiller added, "We definitely talked about that after the game. We can't be taking those penalties. Guys will start getting tired if you have to penalty kill all night. We need to be more disciplined and stay out of the box, and hopefully draw penalties."