Mission planning for additional growth
Posted:
Updated: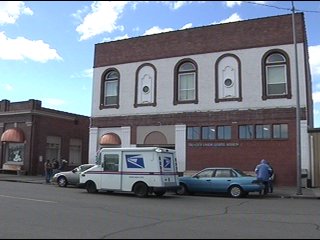 PASCO, Wash. -- The Tri-City Union Gospel Mission has seen a lot of people outside their doors. The sight has always been common, but recent growth is keeping them here longer than usual and the mission is planning ahead.
"We're looking at about 25 years. It's really hard to guess exactly where we're going to be in 25 years as far as the number of people that are seeking our services. But, what we're doing is we're planning for growth," explains Andrew Porter, assistant executive director for the mission, a place already planning for growth they're already seeing.
"Just in the month of March, we've seen a 10 percent increase in the number of people that are coming through our doors for services," says Porter.
The mission has started a three year capital planning campaign to raise around $6 million dollars to build a new men's and women's shelter along with a new warehouse. But, for the people who live here, a new shelter couldn't come soon enough.
"You know they're always full. We've seen three or four people in since we been here for a week. And I know that one day they got a call and had to turn them away because they didn't have no bed for them," says Diana Pruter, who live in the mission.
"Our new facility would definitely have beds to sleep everybody on at night. It would also have additional space for overflow should it grow, so we'll be able to add beds in the future," explains Porter.
He adds the mission is looking at several sites, but wouldn't disclose where those are. For people lucky enough to have a space, the facility has been a blessing.
For me, it's been a safe haven to grow, because I was unemployed for 2 years and then my unemployment ran out," says Carole Rose Franky, who also lives at the mission.
Plans are still in the beginning stages for how the building will function.
But, when a new mission is built, the facility's management expects to double it's staff of 16 to meet the needs of more occupants.