City Leaders meet the 5 candidates for Richland Police Chief
Posted:
Updated: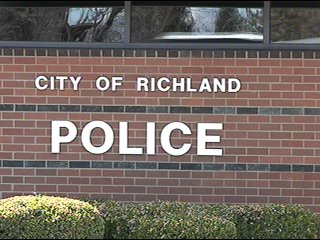 RICHLAND, Wash. -- The candidates vying for the next Richland Police Chief came into town Monday to prepare for two days of interviews and screening.
Tuesday, a reception for Tri-Cities community leaders to meet the candidates: Scott Bieber from Vancouver Washington, Peter Scheets from Bryan, Texas, Daniel Coulombe from Hermiston Oregon, David Frazier from Rohnert Park, California and "Chris" Thomas Skinner from Hillsboro, Oregon.
Tony Corsi retired from the role back in January.
Waldron & Company -- a consulting firm out of Seattle was hired to find the right candidates. They began with a pool of 26, narrowed it to 11 through video conferencing, and then down to six. One candidate dropped out yesterday and it's now down to five.
Two people hoping to be the new chief are from Oregon, one from Western Washington, one from California and one from Texas.
Wednesday, they'll be at the new City of Richland facility off Queensgate Blvd. for a simulation exercise.
They'll put them through exercises like a police chief would go through. things like making a presentation for city council, dealing with an irate citizen, dealing with a difficult personnel issues. They'll be evaluated by assessors we've selected from the community," says Gordon Beecher, the Human Resources Director for Richland.

Then Thursday an assessment panel of six from the community will interview each candidate for an hour. The panel is made of the Benton County Prosecutor, Andy Miller, a former city manager, a police chief from another agency, a fire chief and Gordon. The group is who would typically deal with the police chief on a regular basis.
The panel will then make their recommendations to City Manager, Cindy Johnson, who makes the final decision.
If Johnson is happy with the candidates, she will be pick one to go further back ground screening. An investigator will be sent to that candidate's home town.
Beecher says they hope to have a choice narrowed down, the background check completed and an offer made by mid-May.