Sexual Assault Response Center school presentations educate children
Posted:
Updated: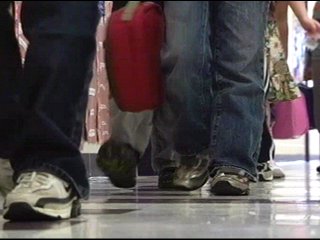 KENNEWICK, Wash.-- Recently, police say two teenage girls reported childhood sexual abuse after hearing presentations from the Sexual Assault Response Center. SARC makes thousands of presentations and helps thousands of students each year in the Tri-Cities, Connell, and Prosser.
SARC says 1 in 3 females and 1 in 5 males is sexually assaulted by the age of 16. Executive Director JoDee Garretson says, "The main goal [of the classes] is to prevent sexual violence in the first place. We start all the way at preschool age and go all the way up through college." SARC has two educators that visit schools and have eight different age-appropriate programs, ranging from puppet shows to Power Point Presentations. "Not only are we trying to teach kids safety, but we're also trying to help children not become offenders. So we're really trying to hit both areas at all age levels," explains Garretson.
At the younger ages, educators talk about feelings and touch. For example, Garrettson says, "There's a good touch, a bad touch, and a secret touch. A secret touch is a sexual abuse. It's when someone tells you to keep this touch a secret."
As the students get older, they hear presentations that mature. And into high school, Garretson says, "We get into date and acquaintance rape, date rape drugs, healthy relationships."
Julie Stadelman teaches health at Chiawana High School in Pasco and has SARC educators come to her class every year. She says SARC is specifically trained to have those types of discussions and often students often listen more or are more comfortable hearing it from someone besides her. She also says the topics tie into class curriculum. "It actually covers 3 of our units: mental & emotional health, violence & injury prevention, and our human sexuality unit," explains Stadelman.