Talking to children about sexual abuse
Posted:
Updated: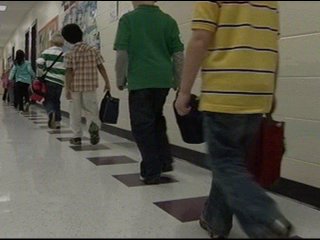 KENNEWICK, Wash.-- Every year, the Sexual Assault Response Center in the Tri-Cities sees 400 new clients; 300 of those are under the age of 18. Talking to your child about sexual abuse can be difficult, so KNDU talked to JoDee Garretson, the Executive Director of SARC for some advice.
"I understand it's very intimidating and difficult with kids, but it is very important from the time that children are very young, that they learn their proper body parts... so that they know how to talk about their body," says Garretson. Other tips she has for talking to them about basics when they're young is to say, "It's okay to have boundaries with your body. It's okay that you have private parts that other people aren't allowed to touch. Just on a very fundamental level, even explaining where your swimsuit covers is a private area that other people aren't allowed to touch."
Garretson says basics also help kids not be on the other side of the equation. "Especially with helping kids not become perpetrators themselves: [teaching] the respect for other people, the respect for boundaries, the respect for no."
Once kids have established the basics and get into high school, even middle school, Garretson says, "It's really important to teach them safety skills in terms of going to parties and not leaving with someone else- the buddy system. There's a lot of date and acquaintance rape that takes place."
If your child, at any age, tells you they've been assaulted, stay calm and listen. Garretson says, "It's very important for parents to explain that, should something happen, you'll believe them and it wasn't their fault." She says if something does happen, it's best to talk to a professional.