Poor addressing of houses is becoming a problem for firefighters
Posted:
Updated: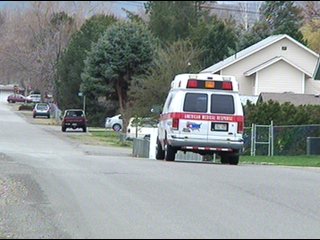 PASCO, Wash. -- Firefighters always tell us, every second counts. That's especially true when they can't find your home during an emergency, because the house numbers aren't visible.
Most people don't think much about their address number, but firefighter Jenn Daugherty says you should think again, "Not until something happens, until an emergency happens, do most people think about their address."
Improper addressing has been a constant problem for emergency workers. When a person calls for help, if they can't find a home, lost time could result in a lost life.
"Some of it just not having an address listed at all. They know how to get there, people know how to get to their own home, but we don't know how to get to their house, so some of them don't have an address that leads to that long driveway," explains Daugherty.
A lack of reflective numbers, numbers that are too small, or homes with no numbers at all are some of the problems emergency workers find. Some homeowners are re-thinking the issue.
"My husband and I both had to have the ambulance pick us up and it's kind of hard to see our house numbers," says homeowner Joanne Lynn, who her and her husband have been considering changes to better show their address. Their neighbor Paula Turnbow says she's definitely reconsidering her choices,"I'll probably put something on the house, as well as more on the mail box."
Some of the examples that firefighters have to deal with constantly include mailboxes like Turnbow's where the numbers are small and some of the paint is already chipped. It makes it difficult to see the numbers on this mailbox in the daytime and situations like this are not easier at night.
"We may have different people who respond to that call who didn't know that the house with no house numbers on it. It does get frustrating," says Daugherty.
Daugherty recommends people have contrasting colors against the home, a lighted area, and numbers four inches big. But she also likes to use a simple example.
"If the pizza man can't find you, then most likely we're not going to be able to find you."