PNNL uses preemptive strategies to prevent terrorist attacks
Posted:
Updated: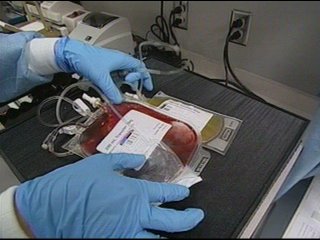 RICHLAND, Wash. -- The Global Threat Reduction Initiative (GTRI) mission is to identify, secure, remove and/or facilitate the disposition of high-risk nuclear and other radiological materials and equipment around the world that pose a national security threat to the United States and the international community.
GTRI is a key factor in President Obama achieving his Four Year Plan to reduce the threat of nuclear terrorism.
Dirty bombs are a mix of regular explosive devices made with radioactive materials. The GTRI's mission is to get them out of terrorists hands. But the materials are everywhere, like universities and other research laboratories.
"They are in hospitals. The medical industry, they use radioactive materials for common application for treating cancer patients, and blood irradiation and so on," says Keith Freier, the Technical Group Manager.
So PNNL expert team goes out to these sites in the US and all around the world and shows staff how to keep these materials secure.
If a bomb the size of a chapstick is made, the damage is very economically disruptive more than physically destructive. "it can result in a major disruption to a metropolitan area, even make it uninhabitable for a period of several years.

PNNL has been the lead Protection laboratory for GTRI and has received over $250 million in funding since 2004.. There are 60 staff members with an annual budget of over $55M.
"It really is an insurance policy against what could be economic consequences of a nuclear device or a radiological which could end up causing in the tens of billions in damage, " says Kylre Wright, the Program Manager.
GTRI is successfully implementing threat reduction efforts in 64 countries on six continents, resulting in 750 high-risk sites protected to date worldwide. PNNL provides programmatic support to the Office of Global Threat Reduction in project management, physical protection and national infrastructure expertise.
PNNL is the designated lead for all domestic security activities in the Northwest, Midwest and Northeast regions of the United States in support of the GTRI Domestic Material Protection Program.
To date, PNNL has successfully completed security upgrades at 139 buildings housing commercial nuclear and high-risk radioactive materials in 14 states, including Washington.
In this capacity, PNNL provides project management leadership and technical expertise for conducting vulnerability assessments, design of physical protection systems, security operations training, and contracts management.
PNNL provides lead program management and technical expertise in support of GTRI's International Material Protection Program (IMPP).
The project team provides leadership in the deployment of technical implementation to 63 countries spanning six continents to secure and prevent the malevolent use of high-risk radioactive materials.
In 2010, PNNL staff traveled to 61 countries in support of the IMPP. To date, PNNL has successfully completed security upgrades at 589 sites housing commercial nuclear and high-risk radioactive materials worldwide. This represents 78% of all international sites secured under the GTRI Program to-date.
PNNL also coordinates with other laboratories and critical domestic and international partners, developing bilateral and multilateral cooperation with other countries to establish and/or improve regulatory bodies and national regulatory infrastructures to help prevent the proliferation of high-risk nuclear and radiological materials.