Community leaders form "Safe Parks" group
Posted:
Updated: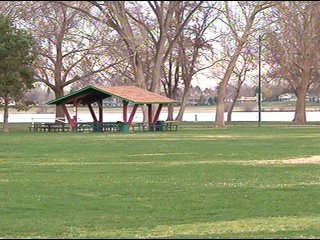 KENNEWICK, Wash.-- The Kennewick Police Department says the number of arrests in Columbia Park has dropped over the past three years. In 2008, KPD data shows officers responded to 359 complaints; 351 in 2009, and 302 in 2010. Although the number was lower last year, many people in the community say that's still too many. So, several agencies have joined together to make the park safer.
Half a dozen people have been meeting quarterly at the Benton Franklin Health District for more than a year now and are ready to have their first public event.
Mark Lee, Executive Director of the Vista Youth Center, got the idea after hearing the story about lewd conduct and a high number of arrests in Columbia Park. He says, "I said to myself that the police are doing their job but it's also criminalizing people. I thought to myself, how do we get involved and try to do a prevention piece and support the police?"
Captain Scott Child says, "The Kennewick Police Department, from time to time, does an emphasis down there. We routinely patrol throughout there at night and all hours of the day." Capt. Child, though, says KPD knows it's about more than just law enforcement. He explains, "We also see the value of working with other community partners because its not just about arresting people."
Heather Hill, with the Benton Franklin Health District, is also involved. She says, "We get phone calls from the public, concerned either about activity that they've seen in the park or paraphernalia, items that have concerned them in the park, especially regarding their children." She says she doesn't want to get those phone calls anymore & wants to educate the public about issues like that.
Many children & teens enjoy the park, that's why educators are also getting involved. Christy Challender, Principal of New Horizons High School says, "If we're going to work with youth, we want to have the voice of the youth. So we want to have people that are connected with school communities to ensure that our youth are heard."
Through prevention, suppression, and education, this group hopes to improve a variety of issues. Mark Lee says a few include, "Gangs, littering, lewd behavior, and just overall safety in the park."
The group is having a Safe Parks BBQ Saturday, April 2nd. It's from 11:00am to 2:00pm at the East End of Columbia Park near the Fishing Pond East. There will be food, police cars to tour, and other fun activities and it's all free!