National Public Health Week
Posted:
Updated: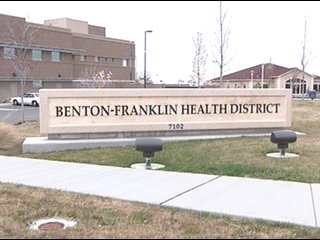 KENNEWICK, Wash. -- It's National Public Health Week, and "Safety Is No Accident":is this year's theme. Falls are the leading cause of injuries in Benton & Franklin counties. Public Safety is also one of the top five issues the health officer in charge, Dr. Larry Jecha, deals with.
Benton-Franklin Health District provides a wide variety of public health services that protect and promote the health of all 230,300 residents of Benton-Franklin Counties, as well as the thousands of workers and visitors who enter the Counties each day. In addition to providing many services directly, Benton-Franklin Health District works collaboratively with many other entities to address health needs of people living, working and visiting in Benton-Franklin Counties.
Jecha spoke of the top five issues the health district deals with. One being communicable disease. The staff is in charge of tracking what's going around, teaching people how to prevent it , working closely with the CDC and offer patients immunizations.
Another big one is environmental health which includes making sure the food we eat at grocery stores and restaurants is safe, testing our drinking water and making sure the septic systems are properly run.
Maternity child health programs are very important. That includes WIC and nutrition counseling for new mothers. The First Steps Program provides outreach, maternity care and health care to low income women, infants, and children. Maternity Support Services/Maternity Case Management are preventive health services designed to supplement medical visits. The intent of the program is to provide interventions as early in pregnancy as possible in an effort to promote positive birth and parenting outcomes.

"A lot of things we do in public health is facilitate and try to be a leader. But a lot of times hands on doesn't actually occur in this building," says Jecha.
Two things not funded but facilitated by the health district is life style and public safety. They pair up with hospitals and schools to teach kids how to stay fit and eat healthy.
Safety includes pairing up with hospitals, fire departments and police to teach parents about car seats, helmets, fire safety, poison control.