Flashback to 2008: Americans and Chiefs Meet Again
Posted:
Updated: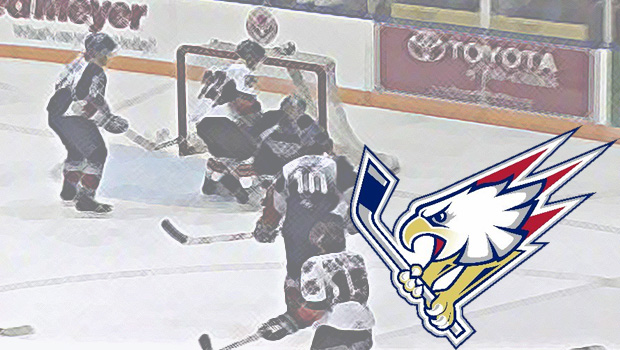 KENNEWICK, Wash. -- As the Tri-City Americans get ready to battle the Spokane Chiefs in the Western Conference Semis Saturday, let's go back in time to 2008. That is the last time these two teams met in the playoffs and it was a series to remember.
The 2008 series had 5 overtimes, 3 requiring double overtime. It was one of the most dramatic 7-game playoff series in WHL playoff history, ending with a Spokane victory.
"That was probably the hardest playoff series I've ever had to play in for sure," said Ams Defenseman Tyler Schmidt. "[They were] definitely all close games, one goal games. It was a battle right to the end of Game 7."
"The resiliency of the players, the drama, I mean it came right down to Game 7 here in our building," said General Manager Bob Tory.
"It came to a disappointing end and watching them win the Memorial Cup was pretty heartbreaking," said Ams Left Winger Adam Hughesman.
This weekend, the two brace for another 7-game series in the Western Conference Semi-Finals. Of course, the Ams are no longer led by 2008 coach Don Nachbaur. He coaches the Chiefs now.
"Don was a great coach," said Ams Captain Kruise Reddick. "He led us all the whole way that year and got us the Scotty Munro [Memorial Trophy]. We know how hard his team is going to be prepared and going to play us. So, it's going to be a battle out there."
You can expect plenty of passion and emotion to fill the Spokane Arena when these two face off Saturday night.
"There's not a lot of understanding between the two," said Ams Play-by-Play Announcer Craig West. "I think if you sit in the wrong section in either building you can get treated rudely."
Spokane won the season series between the two, including 5 of the last 6 games. Keep in mind though, the Americans have won their last seven games, including a victory over the Chiefs. That gives them plenty of confidence going into this Western Conference Semi-Finals that begins Saturday night in Spokane.