What are the options for Kennewick vandalism victims
Posted:
Updated: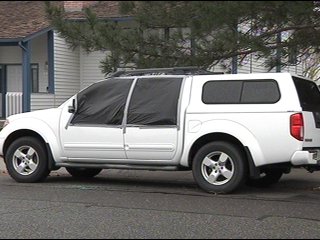 KENNEWICK, Wash. -- One day after 40 Kennewick residents found their cars vandalized, Richland police say they also have received eight similar reports of car vandalism.
For the victims of Sunday night's vandalism, many questions come to mind. Most importantly, who is going to pay for the damage done to their cars?
Replacing a car window smashed out by vandals can be costly, especially for some victims,"our insurance doesn't cover the window and the extras, it's liability insurance only. So it would cover if we hit somebody, it would cover them. But, it won't cover this window," says Michelle Woods.
Paying for the damage will climb into the hundreds according to some victims. So, what options do victims have ? Can they get their money back through restitution ?
"A lot of times victims, people who are the most innocent in the whole affair are left holding the bag," says Terry Bloor, of the Benton County Prosecutors Office.
The Benton County Prosecutors office tries to keep that from happening by sending letters about restitution to victims of a crime after charges have been filed. But, they also have other options.
"They never have to wait for our office to file charges. If they wish to, they can sue a person civilly outside the criminal court if that's what they'd like to do."
Bloor says if a person is convicted, payment could take time, "A court order to pay $500 is not equal to a check for $500. It's a statement that the person has to come up with at some point with the $500.
Any person who wants more information on what their options are from the county prosecutors office can contact them at their website co.benton.wa.us and click on the crime victim compensation tab.