Status Update for Three Rivers Carousel Project
Posted:
Updated: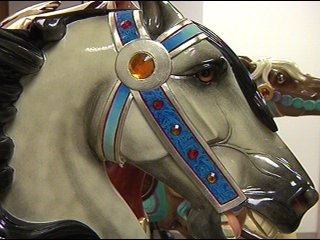 They are sitting in storage as the Carousel Foundation works to free the 44-horses that make up the Three Rivers Carousel.
In the past decade the carousel project has brought in $866,000 from the city of Kennewick but it's still not enough.
Now city leaders say they aren't putting any more money into this project during a tough economy. Those working on the Carousel Foundation say they're just trying to move things forward before they present an update to city council in May.
The original carousel gained plenty of attention in the Tri-Cities when we first learned about it nearly a decade ago, but now we're left wondering, will these guys ever get their racing stripes back?
Kennewick Mayor Steve young says he wants to see the carousel up, but adds the city is done investing.
"Unfortunately, a lot of time has gone by and when that much time goes by, the investors and those committed to it seem to fade off and get reluctant to put any money into it, just as we at the city have," Mayor Steve Young.
Reluctance is a word the Carousel Foundation must deal with as they head into a status update meeting with council next month.
"The goal obviously would be to get the carousel built. That's what everybody's hope is," Carousel Foundation Representative Jeff Kossow said. "I think the city, the mayor, has made it clear where they are standing, now it's really just finding if there are partnerships that can be made with it."
New partnerships and investors are what both Kossow and Mayor Young hope can come from private businesses instead of city involvement.
The foundation says they'll be giving options of where the carousel could go and when they could realistically have it up, though there is still about 2 million dollars to raise for those things to happen.