Radiation found in Richland water likely in all Tri-Cities
Posted:
Updated: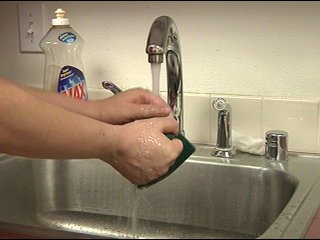 SEATTLE, Wash. - As a result of the incident with the Fukushima nuclear plant in Japan, several EPA air monitors have detected very low levels of radioactive material in the United States consistent with estimated releases from the damaged nuclear reactors. EPA has stepped up monitoring of precipitation, milk, and drinking water in response to the Fukushima events. The detections in air, precipitation, and milk were expected, and the levels detected have been far below levels of public-health concern.
EPA released its latest RadNet results, which include the first results for drinking water. Drinking water samples from two locations, Boise, Idaho and Richland, Washington, showed trace amounts of Iodine-131 - about 0.2 picocuries per liter in each case. An infant would have to drink almost 7,000 liters of this water to receive a radiation dose equivalent to a day's worth of the natural background radiation exposure we experience continuously from natural sources of radioactivity in our environment.
Earlier precipitation samples collected by EPA have shown trace amounts of radioactivity, so EPA has expected to find results such as these in some drinking water samples. Similar findings are to be expected in the coming weeks.

E-P-A reps say regardless of the small traces they will not do more frequent milk and water testing.
This is because they are already checking our air and precipitation on a daily basis.. which would alert them to any possible dangers.
Typically the way Iodine 131 gets into our water and milk is to be carried by wind, and usually comes down in rain form, which usually goes into the ground and ends up in our water.
The RadNet monitor that registered the Iodine 131 is in Richland, but there are 50 sites around the country that do testing. This is the only one in the Tri-Cities.
EPA rep, Hanady Kader says it is safe to say whatever findings show up in Richland should be similar to what's going on in Kennewick, Pasco, and West Richland as well.
To see results from these samples, please visit click here

In addition, results of EPA's precipitation sampling and air filter analyses continue to detect very low levels of radioactive material consistent with estimated releases from the damaged nuclear reactors. These detections were expected and the levels detected are far below levels of public-health concern. For the latest sample results please visit:
For the latest air monitoring filter data click here
For the latest milk sampling data click here
For the latest precipitation sampling data click here: